History & Mission
In 2016, the Chan Zuckerberg Initiative announced a bold new mission to support the science and technology that will make it possible to cure, prevent, or manage disease by the end of the century.
CZ Biohub was created to support that mission — by understanding the fundamental mechanisms underlying disease and developing new technologies to lead to actionable diagnostics and effective therapies.
We are a regional research endeavor with international reach — where the Bay Area's leading academic institutions (Stanford University; University of California, Berkeley; and University California, San Francisco) join forces with CZ Biohub's innovative internal team to catalyze impact, benefiting people and partnerships around the world.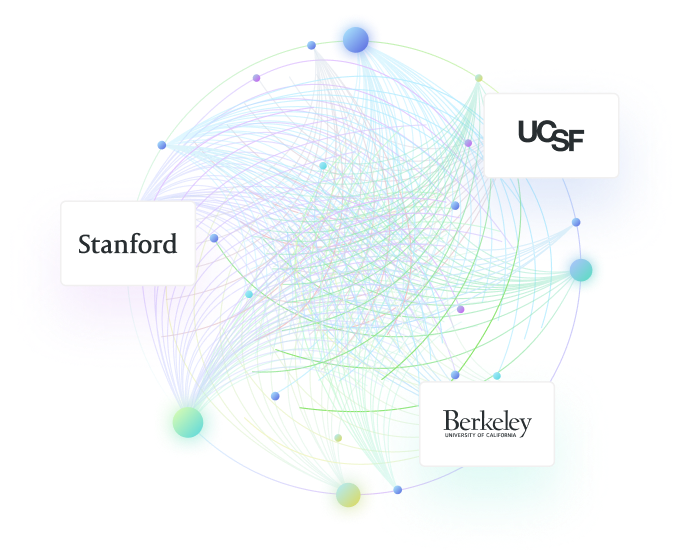 Our Vision
We pursue large scientific challenges that cannot be pursued in conventional environments.
We enable individual investigators to pursue their riskiest and most innovative ideas.
The technologies developed at CZ Biohub facilitate research by scientists and clinicians at our home institutions and beyond.
CZ Biohub Vision for Diversity, Inclusion, and Belonging
Diversity of thought, ideas, and perspectives are at the heart of CZ Biohub and enable disruptive innovation and scholarly excellence. We are committed to cultivating an inclusive organization where all colleagues feel inspired and know their work makes an important contribution.
CZ Biohub Values
Scholarly excellence
Disruptive innovation
Hands-on engineering/hacking/building
Partnership and collaboration
Open communication
Respect, inclusiveness, and opportunity for all