The Chan Zuckerberg Biohub Network enables scientific discovery both within our walls and for scientists around the world. We hire people who want to collaborate with and mentor others in an environment unconstrained by the usual requirements of industry and academia. We drive innovation through inclusion and treat diversity as more than a metric.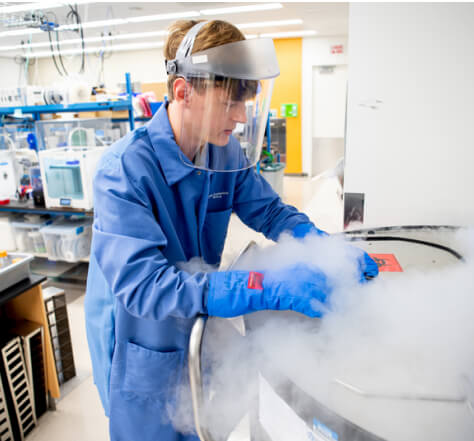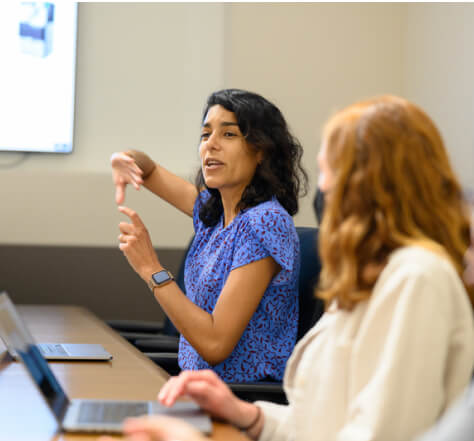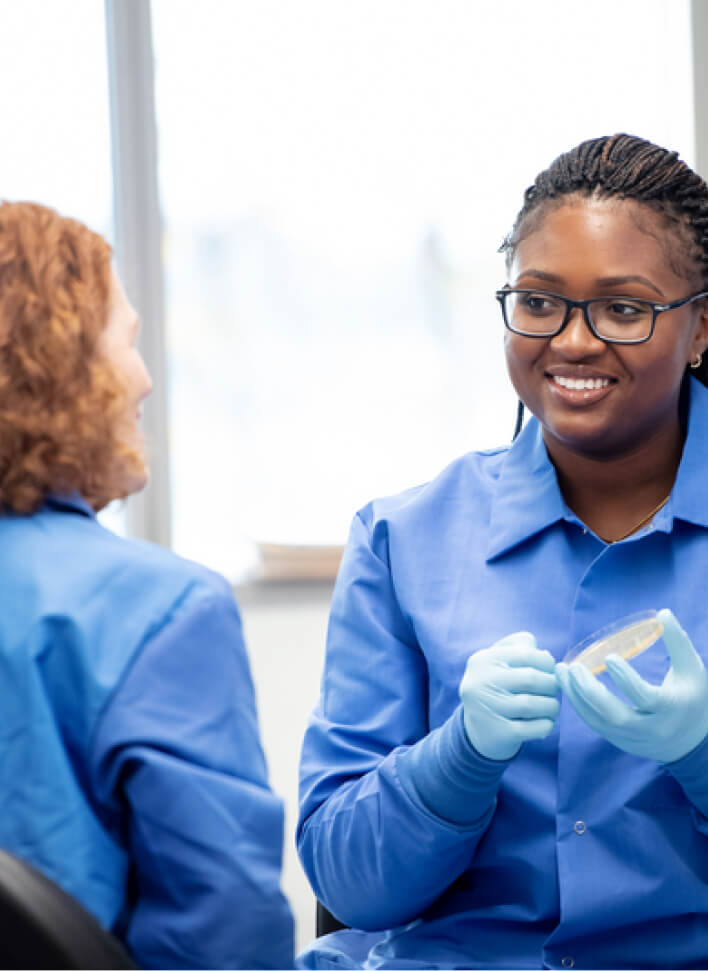 Our Vision for Diversity, Inclusion, and Belonging
Diversity of lived experience, ideas, and perspectives are at the heart of the CZ Biohub Network and enable disruptive innovation and scholarly excellence. We are committed to cultivating an inclusive organization where all Biohubbers feel inspired and know their work makes an important contribution.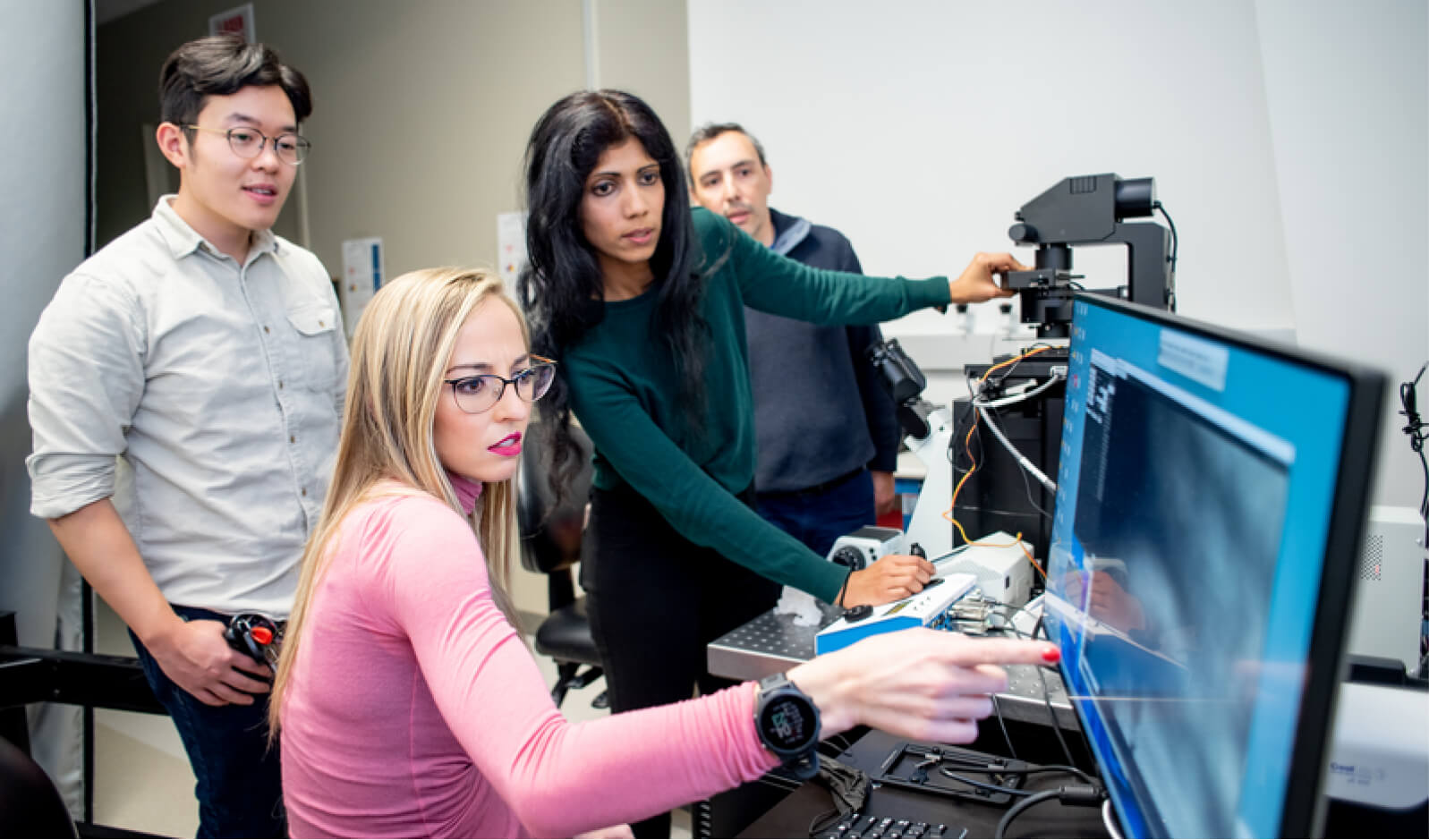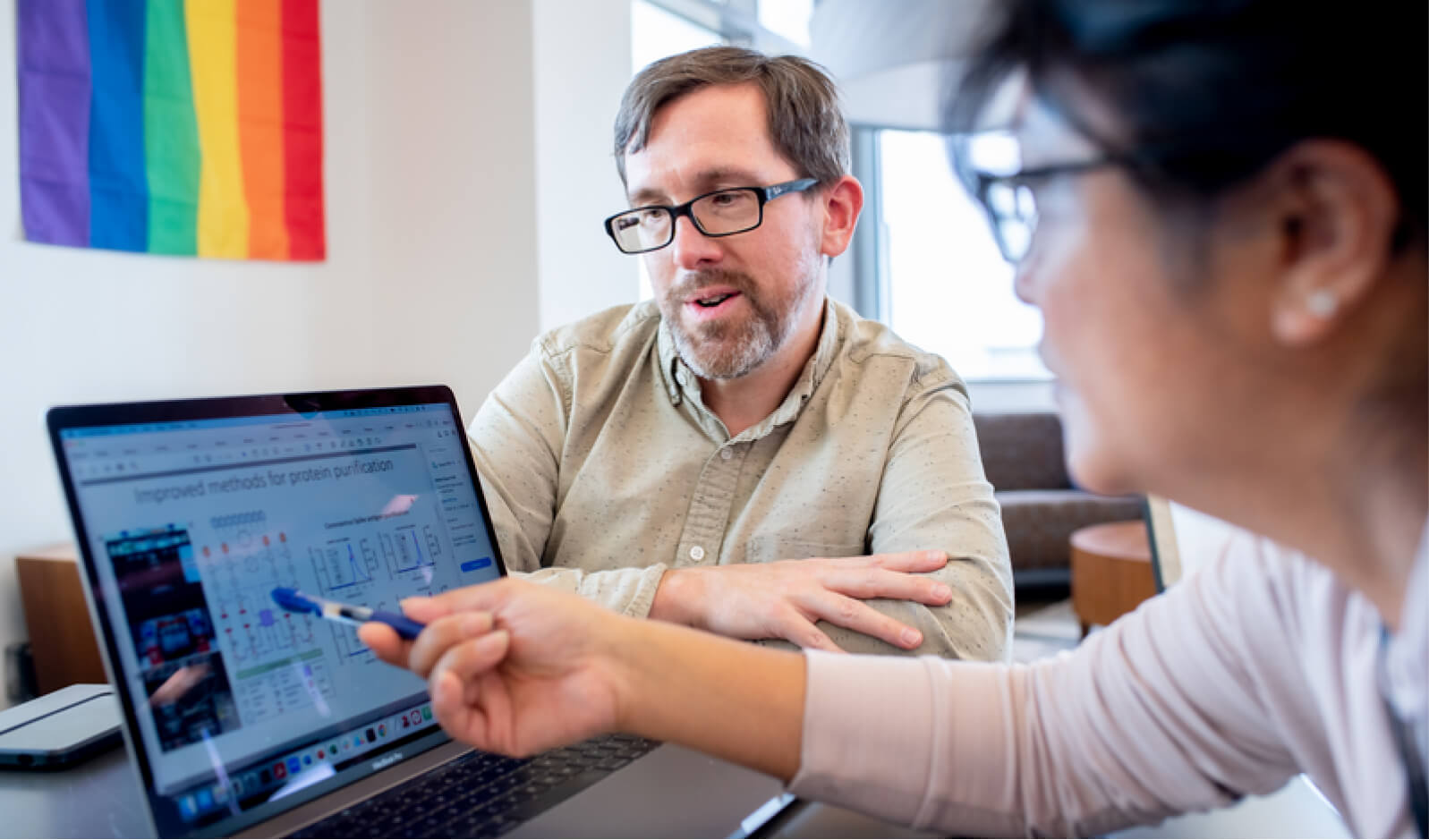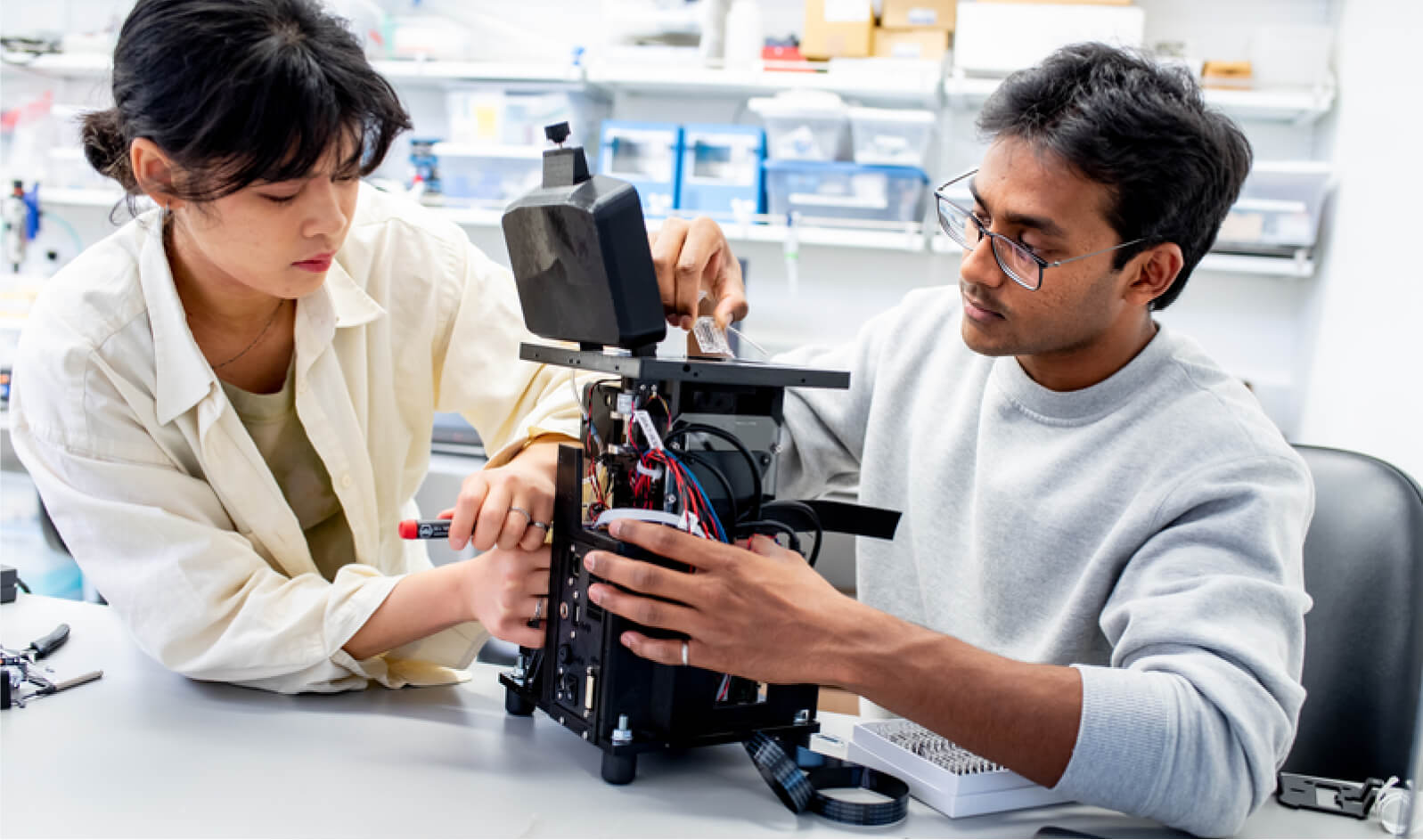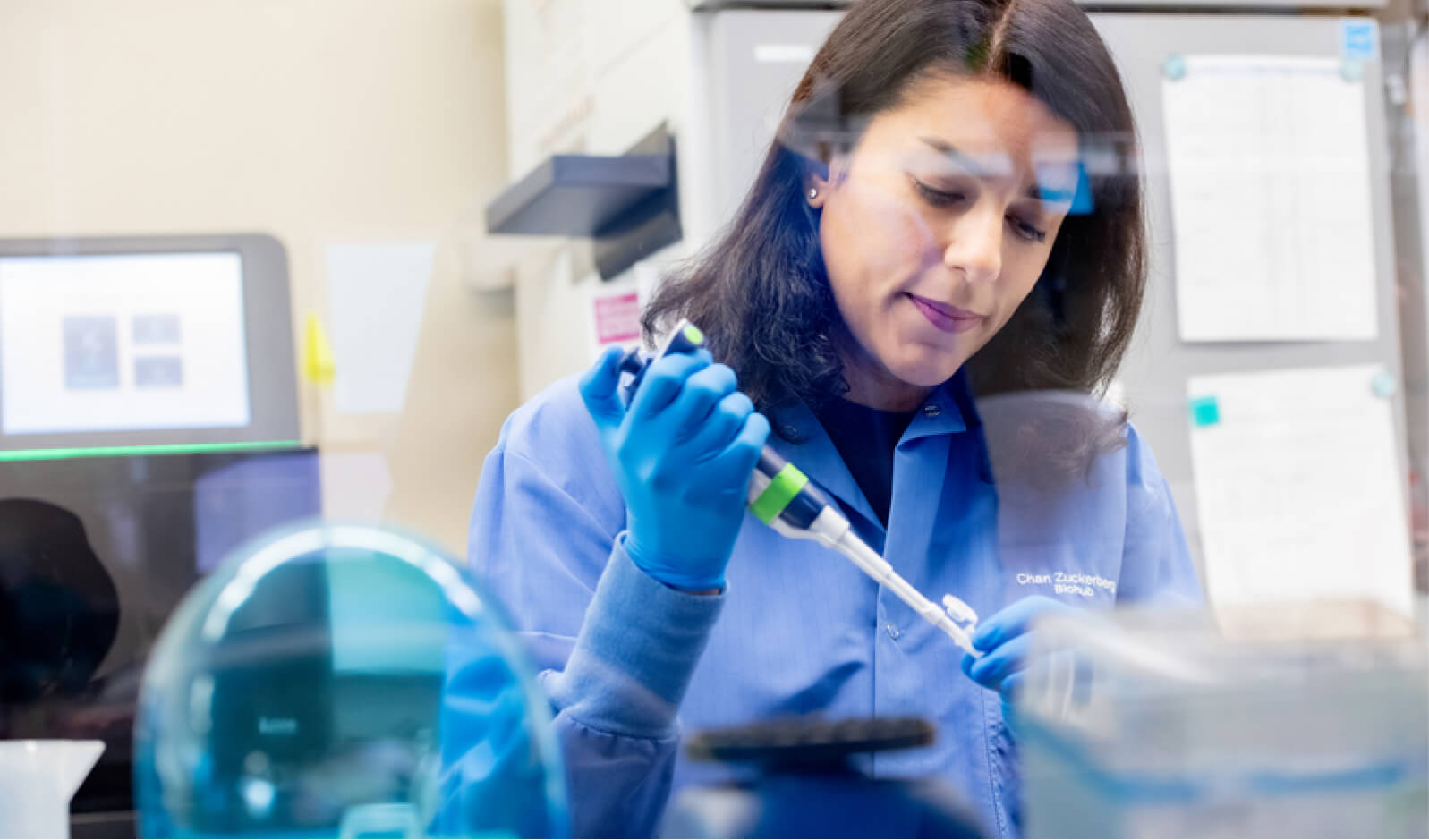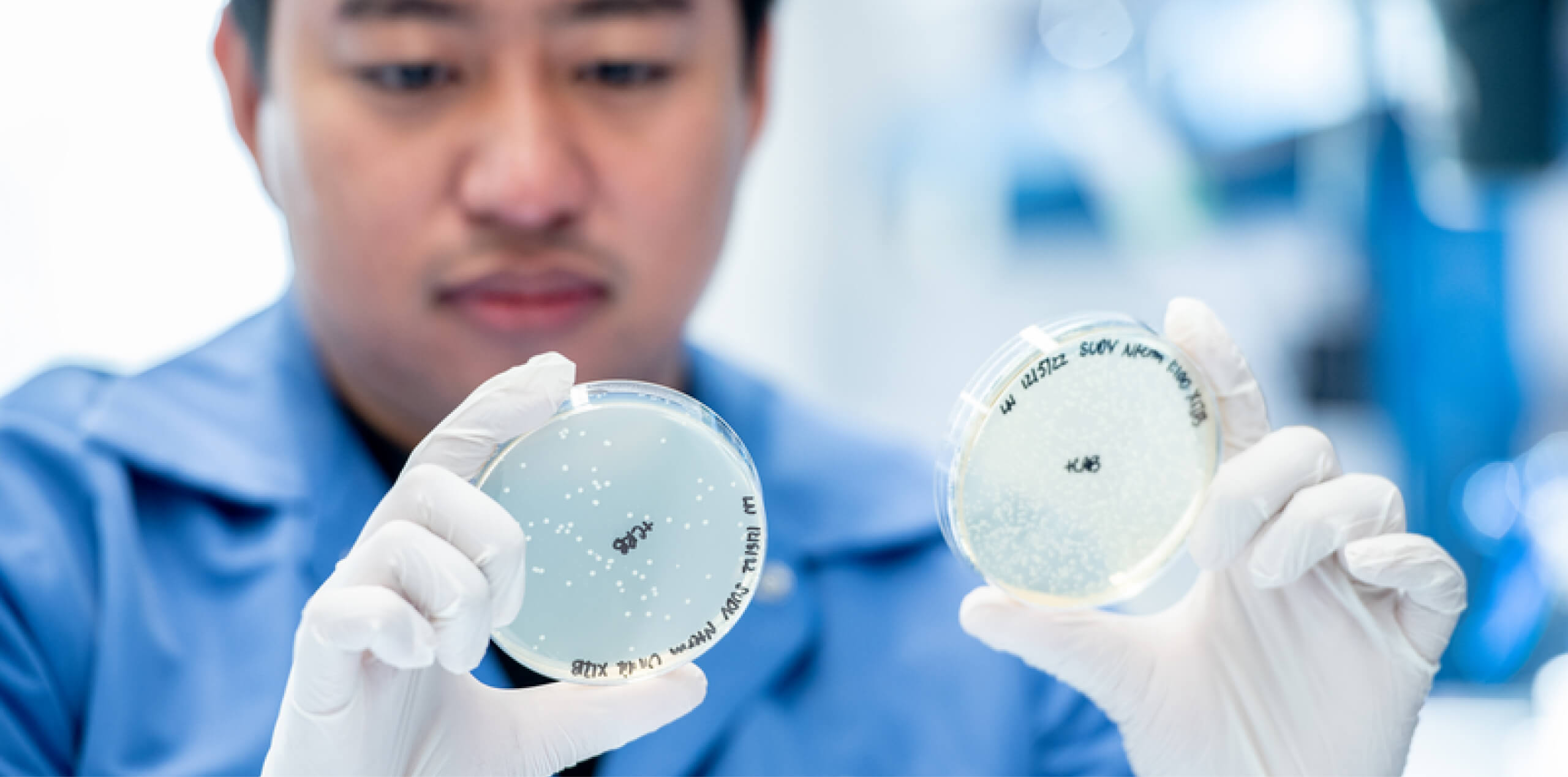 The CZ Biohub Network focuses on understanding underlying mechanisms of disease and developing new technologies that will lead to actionable diagnostics and effective therapies.
Our Values
Sure, every organization says they live their values, but we see our values in action every day — whether we're building a tool from scratch or sharing open, constructive feedback with a colleague to support a more inclusive culture. Take it from the people who work here.
Scholarly Excellence

We don't compromise on the good judgment, thorough standards or reproducibility of the best academic science. We do this while maintaining the highest professional and ethical standards.

Disruptive Innovation

We are curious people solving big problems in creative ways. We aren't afraid of radical approaches and produce novel results that make a big impact.

Hands-on Engineering / Hacking / Building

Don't have it? Build it.

We believe that scientific discovery requires new measurement approaches. We invent and build those tools and then apply them to the most important scientific problems.

Partnership and Collaboration

Partnership and collaboration are essential to how we work within our walls, along with our university partners, through our Investigator Program, and across the broader scientific community.

Open Communication

We talk openly about everything, not just our science. We readily share protocols and data, train and teach others, and tackle confusion quickly.

Respect, Inclusiveness, and Opportunity For All

We respect our differences in opinion, training, experience, race, gender, personality and lifestyle. We listen attentively and openly. We work to actively reduce bias, assume good intent, and give credit where it's due. Our inclusive work environment extends beyond our doors, to all of our partners and collaborators.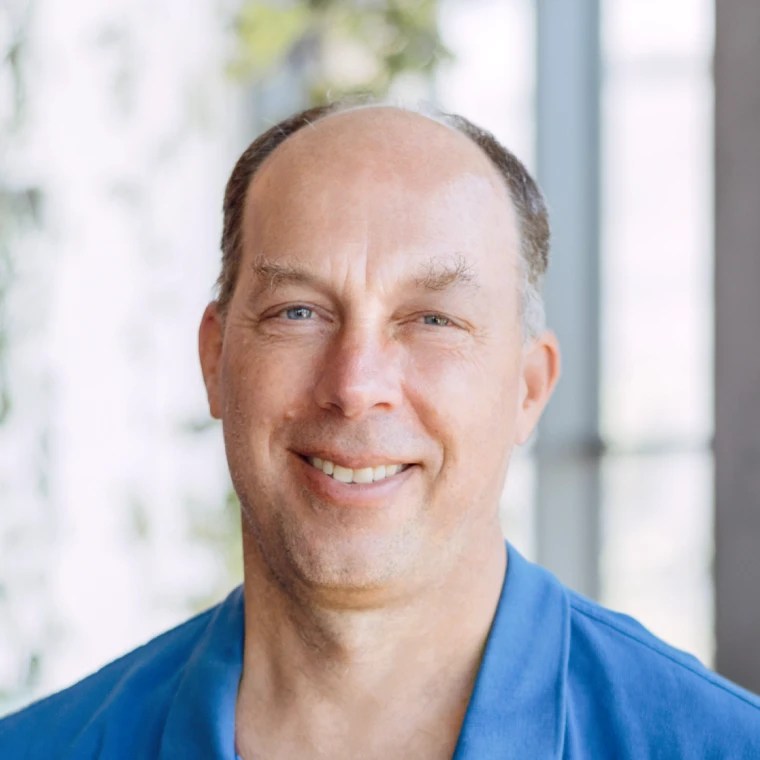 " The Biohub is a scientific playground in which we have constructed a more flexible environment than you can find in academia or industry. Not only are our scientists and partners at the top of their field but they are committed to pursuing the kind of unique scientific discoveries that come from having the funding and freedom to engage in solving audaciously challenging problems."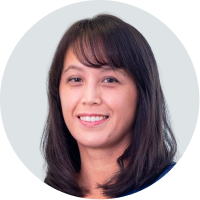 " I've gotten to work with scientists and technicians in developing nations to sequence pathogens in affected communities real-time. Moving from an optimal environment to labs in the field is very tricky. We aren't afraid to experiment and try something new. It's the most fulfilling thing I've ever worked on."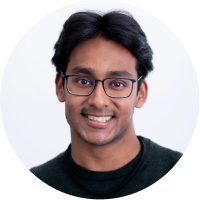 " We work in small teams but avoid silos. Our informal culture and presentations at internal seminars help everyone get to know one another and hear about what's being worked on across the organization. When we're building something new, we can move quickly because we know who to pull in and can have really rapid cycles of iteration."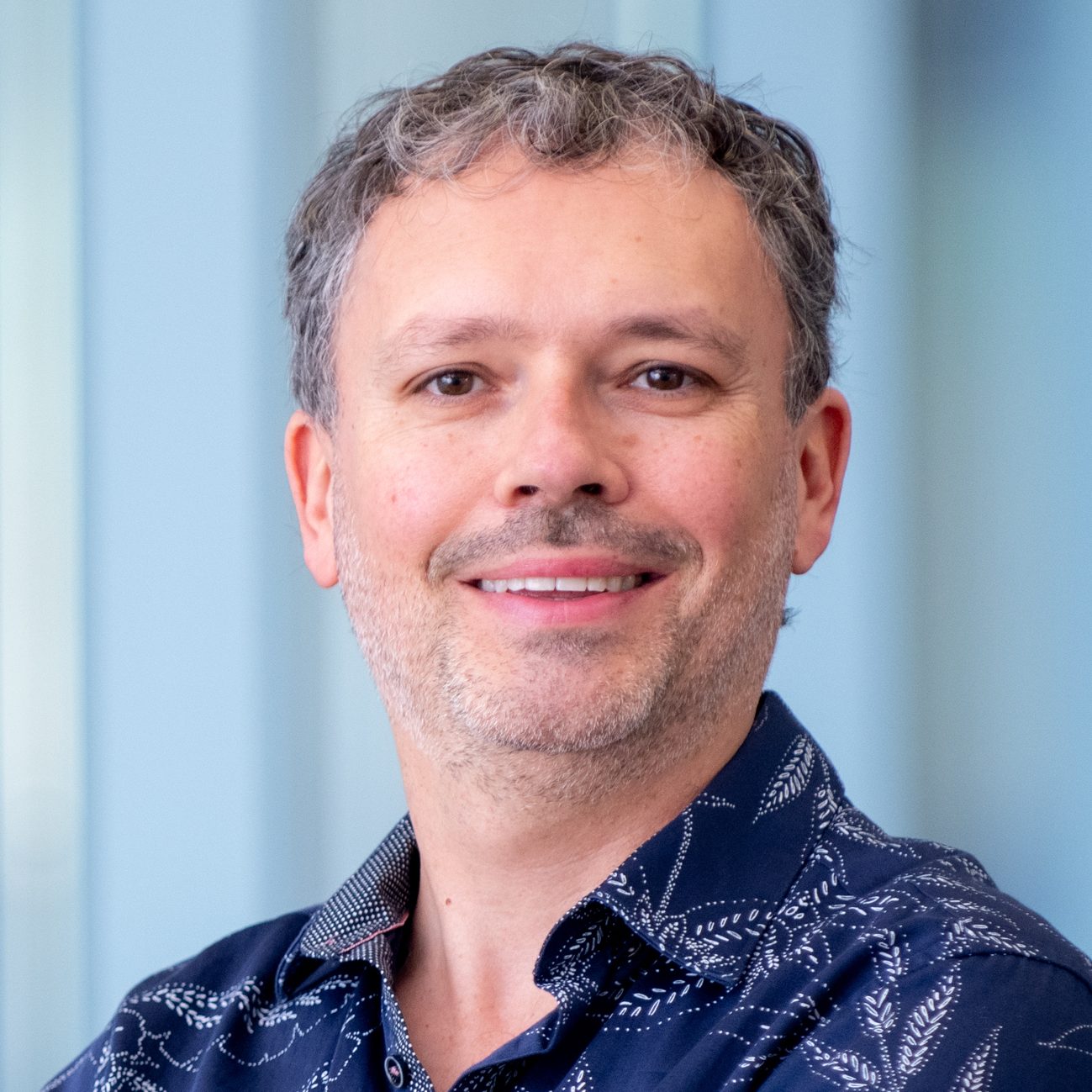 " At CZ Biohub we love to build and hack solutions to urgent problems. During the start of the COVID-19 pandemic, we built a CLIA-certified testing lab in just over a week. We don't stop doing what needs to get done just because something isn't available."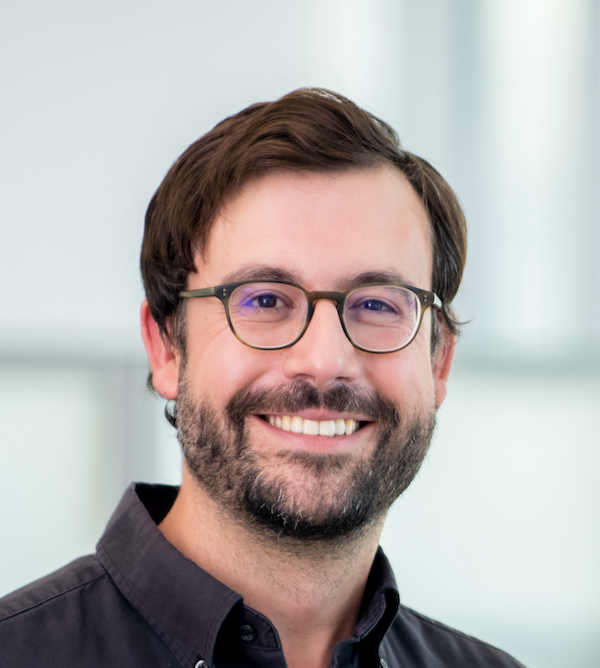 " What's unique about the Biohub is we do everything in the open. If you come from academia, this might be a bit different from what you are used to. But working here isn't just about being the first author on a publication. It's more about sharing collective goals and creating things that are inherently reusable both inside the Biohub and across a broader scientific community."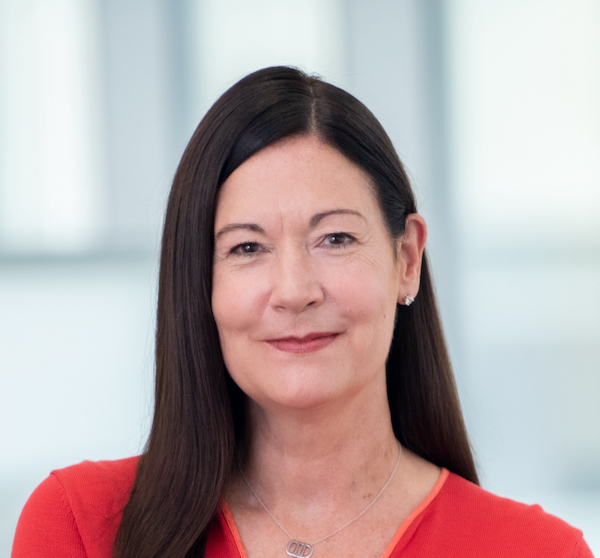 " When I joined CZ Biohub SF, I met with every employee and asked them to tell me one or two words that define the organization. Every single person said 'collaboration.' Our recognition awards are primarily peer-nominated. In a culture where individual achievement is not the norm, we look for ways to let employees honor their collaborators."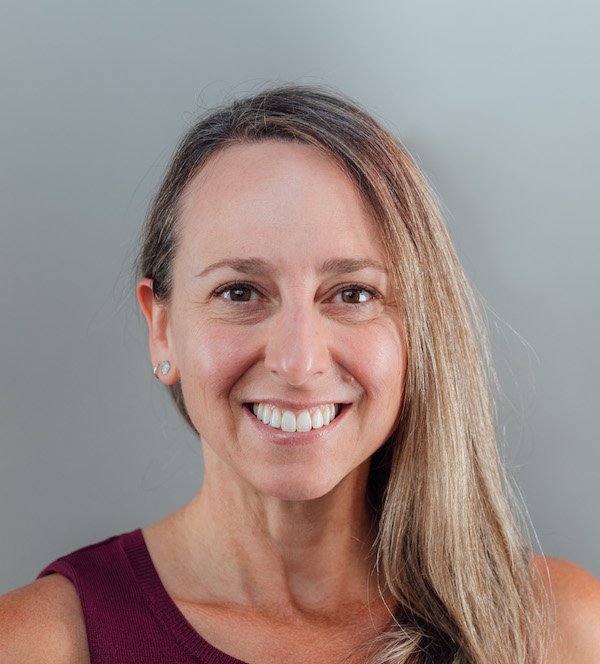 " While research advances certainly do 'build on the shoulders of giants', the CZ Biohub Network takes that ethos further. We know that working hand-in-hand — both internally and with our Investigators and university partners — emboldens and equips us to ask bigger questions, create more meaningful tools, navigate toward more impactful outcomes. CZ Biohub-fueled collaboration brings a diversity of thought that productively challenges our own preconceptions as researchers and as humans. It elevates the excellence and impact of our research. It allows us to 'dare mighty things' together."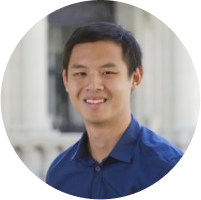 " We make sharing 'built-in' from the time you start working here. Every new science or technology employee knows they'll be presenting at an internal seminar within the first two years. But it's not just about sharing our science. We prioritize delivery and a lack of ego in all of our interactions. People here are really kind and generous. You also notice people leading from the back and allowing others to shine."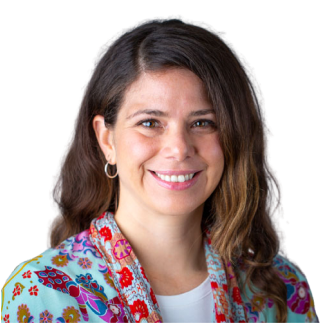 " One of the highlights for me at the Biohub is its commitment to a culturally diverse team. Biohubbers, including senior leaders, naturally support one another regardless of background, and are caring, respectful, and approachable."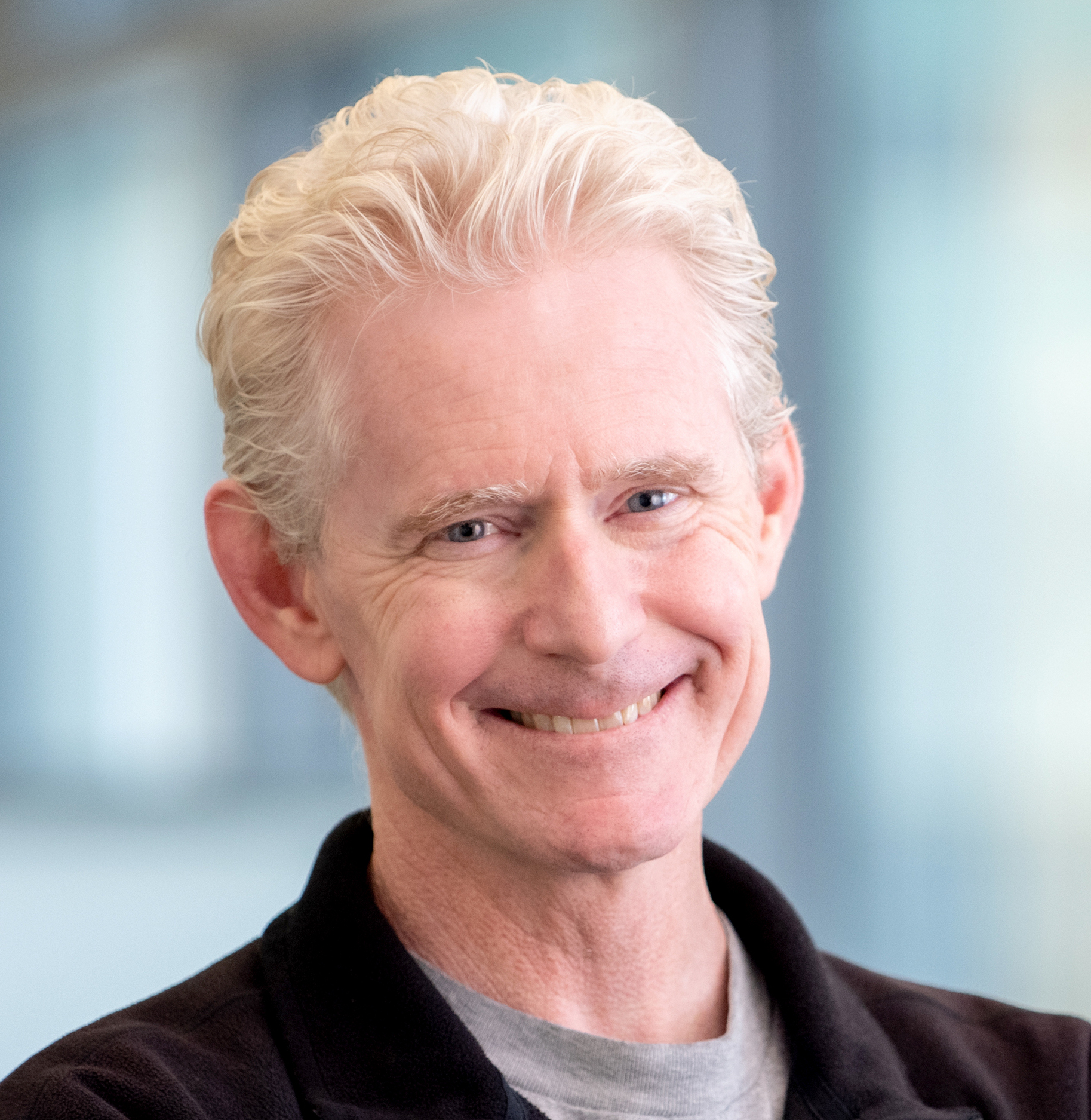 " I'm proud of the fact that diversity and inclusion have been front and center for the Biohub since its inception. The Biohub continues to be a reflection of a truly international community with an equal mix of men and women, and I believe our efforts toward tackling pay equity and addressing inequities in STEM education can make meaningful change here and now, and for the long term."
Fellowships, Internships, Investigators
From undergraduates to postdocs to physicians and seasoned investigators, we invite you to share your perspectives and explore ways to work with our teams.
Never Stop Learning
Learning and sharing are for everyone at the Biohub Network. We have an informal environment where everyone interacts, learns, teaches, and contributes. We also have scheduled learning opportunities every week.
All-Hands Meetings
Monthly scientific and organizational updates, new-hire introductions, preprint scientific papers, and employee recognition
Investigator Meetings
Bi-weekly opportunity for Investigators and CZ Biohub Group and Platform Leaders to share their science, engage in scientific discussion, and collaborate with one another
Internal Lecture Series
Bi-weekly project or team updates with discussion and Q&A
External Lecture Series
Occasional external speakers on relevant scientific topics
Management Training
Quarterly, or more frequent, training for managers
Benefits for the Whole You
Eligible employees and their enrolled dependents can take part in the CZ Biohub Network's comprehensive benefits program. Along with additional perks, the program includes:
Medical, dental, vision, and mental health plans
Flexible paid time off for vacation and volunteering
HSA and FSAs
401(k) contribution matching
Life and disability insurance
Family planning support and new parent leave