The Chan Zuckerberg Biohub Network is a group of nonprofit research institutes that bring together physicians, scientists, and engineers with the goal of pursuing grand scientific challenges on a 10- to 15-year time horizon. These institutes partner with Chan Zuckerberg Science in its goal to understand the mysteries of the cell and how cells interact within systems. This collaboration will bring us closer to our mission to cure, prevent, or manage all disease by the end of the century.
We are guided by our values of scholarly excellence; disruptive innovation; hands-on engineering/hacking/building; partnership and collaboration; open communication and respect; inclusiveness; and opportunity for all.
We offer a robust benefits program that enables the important work Biohubbers do every day. Our benefits include healthcare coverage, life and disability insurance, commuter subsidies, family planning services with fertility care, childcare stipend, 401(k) match, flexible time off and a generous parental leave policy. In addition, we honor our commitment to career development and our value of scholarly excellence through regular onsite opportunities to learn from the world's leading scientists.
Explore the opportunities below to join us in our work.
Note: The Chan Zuckerberg Biohub Network requires all employees, contractors, and interns, regardless of work location or type of role, to provide proof of full COVID-19 vaccination, including a booster vaccine dose, if eligible, by their start date. Those who are unable to get vaccinated or obtain a booster dose because of a disability, or who choose not to be vaccinated due to a sincerely held religious belief, practice, or observance, must have an approved exception prior to their start date.
The CZ Biohub Network's Vision for Diversity, Inclusion, and Belonging
Diversity of experience, ideas, and perspectives are at the heart of the CZ Biohub Network and enable disruptive innovation and scholarly excellence. We are committed to cultivating an inclusive organization where all Biohubbers feel inspired and know their work makes an important contribution.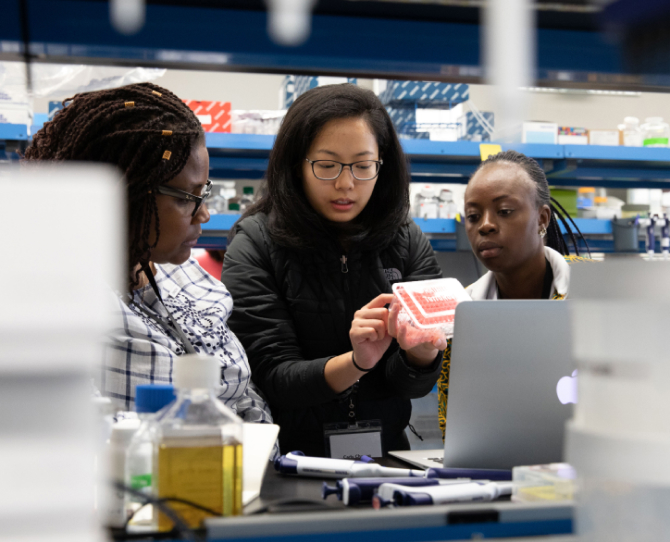 Not seeing what you are looking for?
Try creating your own job and let us know what you think you can bring to our CZ Biohub team.
Contact Us