Physician-scientists will be critical to the goal of tackling problems previously thought to be impossible to solve.
Physician–scientists bridge the ever-widening distance between practicing clinicians and fundamental scientific disciplines. Trained in a multidisciplinary approach, physician–scientists are uniquely equipped to pose questions that link the biomedical sciences to the clinical care of patients, leading to discoveries that enhance human health.
Despite their important role in biomedical discovery, fewer and fewer physicians are dedicating their professional lives to research. A majority of students entering medical school choose a clinical career path (M.D.) instead of seeking to combine the practice of medicine with a mix of basic or clinical research by pursuing an M.D.–Ph.D. Some medical students and physicians subsequently discover a passion for research when the M.D.–Ph.D. option has passed and they are nearing the end of their residency. The goals of the Chan Zuckerberg Biohub Physician–Scientist Fellowship program are to provide these clinicians with an immersive opportunity to develop their skills in laboratory or computational biomedical research and to help launch the next generation of physician-scientists with expertise in clinical medicine and a passion for advancing medical knowledge.
CZ Biohub's unique program is designed for physicians interested in creating new knowledge that addresses the challenges in human health. Physicians have an opportunity to work closely with scientists and train in disciplines that promise to transform current paradigms of patient care.
This program develops the next generation of physician–scientists and equips them with the skills, vocabulary, and knowledge necessary to contribute substantively to biomedical discovery.
The Chan Zuckerberg Biohub Physician–Scientist Fellowship program is an immersive, hands-on experience in biomedical research (laboratory or computational-based) intended as an introduction or as a supplement to prior experience. Most importantly, no prior research experience is required.
The core aspect of the program is a research-intensive experience for 24–36 months in the laboratory of a faculty mentor at one of CZ Biohub's three collaborating campuses (Stanford University, UCSF, or UC Berkeley)—or in one of the intramural research labs at CZ Biohub.
Additional program features include:
Support and guidance during mentor selection process.
Boot camp focused on honing skills with project management, experimental design, and laboratory and computational methods.
Program-wide get-togethers for peer-to-peer learning, presentations, and networking.
Faculty from Stanford University, UCSF, and UC Berkeley eligible to serve as Graduate Student Advisors are eligible to serve as mentors. Fellows may also choose to be mentored by a CZ Biohub group or platform leader. Mentors provide research training opportunities in their laboratories, meet regularly to guide training and career development, and attend program-wide events and presentations.
The Chan Zuckerberg Biohub Physician–Scientist Fellowship program curriculum will eventually be taught in a peer-to-peer fashion focused on biomedical and clinical research. Fellows will determine topics and meeting cadence with a goal of 25 classes in a calendar year. Fellows can invite faculty members to teach a class up to once per month, with likely topics including:
Bioinformatics
Coding
Developmental biology
Gene editing
Systems biology
Immunology
Cell signaling
Genomics
Proteomics
Models of disease
Drug development
Medical economics
Manuscript writing
Grant writing
Ethics
Lab administration
Negotiation
Seminar presentations
Mentoring
Career development
Clinical/research/life balance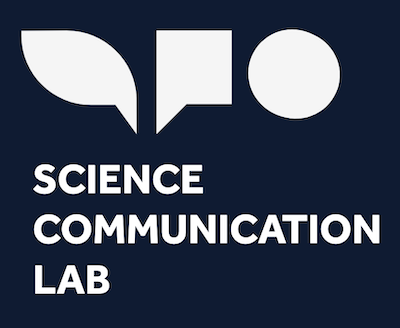 Science Communication Lab: Alexandra Schnoes, Ph.D.; Elie Maksoud, Ph.D.; Shannon Behrman, Ph.D.; Thi Nguyen, Ph.D.—a team of curriculum developers, content creators, and facilitators of interactive virtual classrooms, with a focus on community-building as well as diversity and inclusion.
Develop and support a pool of physician–scientists able to:

Pose and answer biological questions with high relevance to medicine.
Converse fluently in the languages of biology and biochemistry, computational biology, technology, and medicine.
Motivate and direct discovery-based research laboratories.
Compete effectively for extramural research funds, especially career development or fellow-to-faculty transition awards.

Help to hone the following skills and attributes:

Intellectual and scientific resilience.
Capacity to manage change.
Joy for the discovery process.
Deep understanding of research design, experimental methods, data analysis, and proposal development.

Serve as a model program that other scientific institutions might adopt and adapt to encourage and develop physician–scientist talent.
Applicants must:
Be enrolled in or have completed a full-time postgraduate medical training program at UCSF or Stanford University.
Hold an M.D., and neither hold nor be pursuing a Ph.D.
Not hold a tenure-track or equivalent faculty position at the time of application or during the fellowship period.
Commit to participate in the fellowship program for 24 months, with an option of extending to 36 months.
Commit to at least 75% research effort while maintaining at least 20% clinical effort.
Applicants who have completed postgraduate medical training must hold a full-time appointment at UCSF or Stanford University at the time of application and maintain a full-time appointment at either university during the fellowship period.
No prior research experience is required.
Awardees will be expected to attend core curricular events, make regular presentations to their peers, and give research-in-progress talks at the annual program retreat.
The Chan Zuckerberg Biohub Physician–Scientist Fellows will be paid commensurate with others in their respective programs. The cost of salary and benefits will be split evenly between CZ Biohub and the home program, department, or division. Awardees will receive an annual stipend for conference travel and other professional expenses.
Complete an application: https://bit.ly/psfp-application.
As part of the online application, you will be asked to:

Provide contact information, personal information, and medical training status.
Provide a statement of support from your current program director: Download Commitment Form.
Submit a personal statement addressing the question:

What problem in medicine do you want to solve, and what is your current best idea for the next questions to ask in order to solve it?  (300-word limit)

Submit a statement addressing the question:

What scientific paper has had the most impact on your thinking, and why? (300-word limit)

Submit a curriculum vitae (3-page limit).
Provide two references.
Online applications are due by October 1, 2022, 11:59 p.m. Pacific Daylight Time.
August 1, 2022
Open for submission of applications
October 1, 2022
November 2022
November 2022
Interviews and finalist selection
December 2022
Award notifications
July 1, 2023
Program begins
FELLOWS, SCHOLARS, & AFFILIATES