CZ Biohub San Francisco Announces New Cohort of Physician-Scientist Fellows
Program provides a critical entry point for medical doctors interested in scientific research
The Chan Zuckerberg Biohub San Francisco has selected 11 early-career physicians at Stanford School of Medicine and UC San Francisco (UCSF) School of Medicine to pursue their interests in biomedical research through the CZ Biohub SF Physician–Scientist Fellowship Program (PSFP). In July this group of physicians will become the program's fourth cohort.
The program is designed to provide a unique opportunity for young doctors to gain immersive experience in laboratory and computational biomedical research, with the long-term goal of fostering the growth of the next generation of physician–scientists — medical doctors with a passion for advancing clinical knowledge and discovery through research.

However, the number of physician–scientist trainees has declined in recent years, with many M.D.s choosing not to engage in research due to challenges of obtaining research funding; the length and structure of training; scarcity of physician–scientist mentors; and the difficulty of balancing clinical and research responsibilities. The Biohub's Physician–Scientist Fellowship Program has been designed to address these challenges by providing training and meaningful expertise to physicians interested in creating new knowledge focused on significant problems in human health

"We are excited to welcome the newest members of the Chan Zuckerberg Biohub Physician– Scientist community. In the past three years, we have learned a great deal about the importance of having colleagues that are committed to both discovery and caring for patients, which energizes and animates all members of the community," said David Cornfield, M.D., the program's co-director and a professor in pediatric pulmonary medicine at the Stanford University School of Medicine. "The newest cohort — a talented, dedicated, and diverse group — will build on this strong foundation."
Arun Padamanabhan, M.D., Ph.D., the program's co-director and an associate professor in cardiology at UCSF, added, "We are thrilled to welcome the incoming class of fellows to our community of physician–scientist trainees — one of our biggest yet. The diverse backgrounds of medical expertise, scientific interest, and the journeys of each of these individuals will add enormously to the environment of excitement about discovery that our program seeks to foster."
After only three years, the program has already achieved success in effectively training fellows to become researchers, according to Tina Solvik, who manages the fellowship program. "Early data we've collected demonstrate the program has significantly improved participants' confidence in research skills, professional skills, and self-identification as a scientist. The program's intensive summer training, longitudinal curriculum, and peer-community emphasis have been instrumental in supporting participants in achieving their goals to pursue careers as physician–scientists," said Solvik, co-first author of a new preprint that assesses the impact of the PSFP. 
The SF Biohub's Physician–Scientist Fellows and Scholars were chosen from applicants who are enrolled in or have completed a full-time postgraduate medical training program at Stanford or UCSF. The awardees will participate in a two-year program, gaining experience in biomedical research with mentorship from faculty members at the three collaborating campuses of CZ Biohub San Francisco — Stanford, UCSF, and UC Berkeley — and from group leaders at CZ Biohub SF itself. 
For a full list of eligibility requirements or additional information on the program, visit the Fellowship website.
Members of the fourth cohort of the CZ Biohub SF Physician-Scientist Fellowship Program are: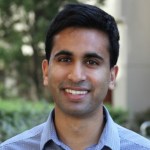 Gaurav Chattree, M.D. (Stanford)
Instructor, Department of Neurology & Neurological Sciences
Chattree first became involved in research in medical school, studying the neural basis of song learning in the zebra finch, which provided a foundation for his continued studies of neural circuits in animal models. With Mark Schnitzer, Ph.D., he will use novel optical neurophysiology and genetic techniques to identify which neuronal cell types in the motor cortex and basal ganglia are most affected in the parkinsonian state with the long-term goal of developing highly targeted Parkinson's treatments with fewer side effects than those currently in use.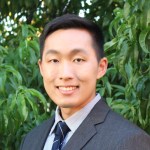 William Chen, M.D. (UCSF)
Postdoctoral Fellow and Clinical Instructor, Department of Radiation Oncology (effective July 2023)
 In medical school, Chen developed an interest in researching meningioma, a common tumor of the outer membranes covering the brain, and has since used gene expression data from these tumors for biomarker development. He will build upon the insights gained from this project with David Raleigh, M.D., Ph.D., by pursuing clinical implementation of the previously identified and validated targeted gene expression biomarkers for meningioma outcomes. He also plans to investigate the mechanisms and consequences of chromosomal instability in meningioma and its relation to an "immune-infiltrated" phenotype which has been previously described.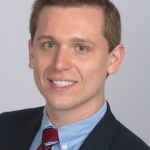 John Demko, M.D. (UCSF)
Adjunct Instructor, Division of Nephrology (effective July 2023)
Demko first discovered a passion for basic science and translational research in medical school, when he researched sodium and potassium transport in the distal nephron. Broadly, his research interests are to elucidate the mechanisms of hypertension, metabolic syndrome, and electrolyte homeostasis, and to identify novel therapeutic targets for these disorders. He has worked with David Pearce, M.D., since 2020, focusing on renal glucose transport and metabolism in tubule-specific mTORC2-knockout mice, which aligns with his interest in cell signaling, tubule physiology, and diabetes mellitus. He also studies the regulation of potassium excretion in the distal nephron by mTORC2 and the WNK kinases.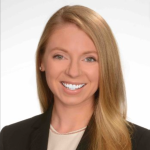 Lindsey Draper, M.D. (UCSF)
Clinical Fellow, Division of Hematology and Medical Oncology
Draperfirst became interested in the physician–scientist path while studying tumor-infiltrating lymphocytes (TILs) in the laboratory of Steven Rosenberg, M.D., Ph.D., at the National Cancer Institute, where she completed preclinical work for a phase II study of TIL therapy. The experience of offering a novel, potentially life-saving therapy to patients who have exhausted all other treatment options, and the ability to tell some of those patients that this new treatment has made their cancer disappear, is something that continues to inspire her to become a physician–scientist. She will be working with Kole Roybal, Ph.D., to develop novel ways to improve cellular therapies for solid tumors.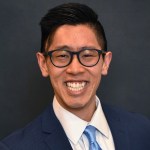 Billy (Thien) Nguyen, M.D. (Stanford)
Clinical Fellow, Division of Pediatric Hematology/Oncology
Nguyen decided to pursue the path of physician–scientist after personal experience with brain tumors and frustration with poor outcomes with brain cancers that stem from resistance to therapy. With a background in clinical and basic research, his long-term goal is to support the creation of novel therapies to improve patient outcomes. Working with Laura Prolo, M.D., Ph.D., he plans to study the mechanisms of brain tumor treatment resistance, focusing on the role of macropinocytosis in modulating invasion and proliferation in pediatric high-grade gliomas.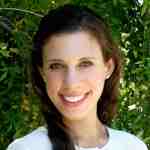 Julia Ransohoff, M.D. (Stanford)
Clinical Fellow, Division of Stanford Hematology/Oncology
As an undergraduate, Ransohoff studied stem cell biology and researched stem cell transplant immunology and differentiation. As a medical student and Howard Hughes Medical Institute Fellow at Stanford, her research focus shifted to cancer development, identifying RNA–protein interactions that govern epithelial biology. With David Kurtz, M.D., Ph.D., and Melinda Telli, M.D., her current work focuses on methods to profile minimal residual disease in breast cancer both in the blood and in breast tissue after curative-intent chemotherapy using next-generation sequencing approaches. Her goal is to use these tools to predict patient outcomes and guide treatment decision-making. She is also working with Allison Kurian, M.D., modeling epidemiological risk factors for breast cancer mortality.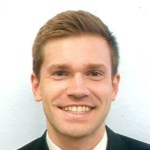 Matthew Schwede, M.D. (Stanford)
Postdoctoral Medical Fellow, Division of Hematology
After studying statistics in college, Schwede developed further expertise in data science, including deep learning, natural language processing, computational modeling and algorithms, clinical informatics, and implementation science. Working with Ravindra Majeti, M.D., Ph.D., he will model clonal evolution in acute myeloid leukemia using a large single-cell DNA sequencing dataset. He is also working with Jonathan Chen, M.D., Ph.D., to deploy computational models in a clinical setting, and plans to use machine learning to integrate genomics and often-overlooked clinical data, with the hope of better personalizing therapy for patients with leukemia.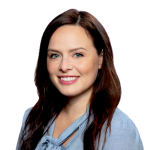 Lea Steffes, M.D. (Stanford)
Instructor, Division of  Pediatric Pulmonary Medicine
During subspecialty training, Steffes appreciated the opportunity to deepen her understanding of what is known and unknown in respiratory physiology in health and disease and became motivated herself to create new knowledge to improve the lives of children affected by life-limiting pulmonary diseases. Working with Maya Kumar, Ph.D., her research focuses on dissecting the cellular dynamics and molecular signals driving the growth of obstructive pre- and post-capillary neointimal lesion development in pulmonary hypertension. Her long-term aim is to reveal manipulable pathways to stop lesion growth and ultimately generate a new class of therapies to treat pulmonary hypertension.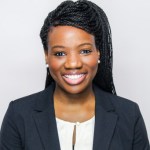 Rukayat Taiwo, M.D. (Stanford)
Resident Physician, Department of Neurosurgery
Taiwo became interested in being a physician–scientist in medical school where she was exposed to mentors whose scientific inquiry led to discoveries that changed the treatment landscape of aggressive diseases. With a research background in high-grade gliomas, molecular biology, and stem cell biology, she plans to work with Melanie Hayden Gephart, M.D., to use cell-free nucleic acid biomarkers in monitoring treatment response, resistance, and toxicity in high-grade gliomas.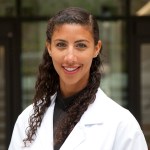 Shannon Walker, M.D. (UCSF)
Clinical Fellow, Division of Cardiology
Walker's path to becoming a physician–scientist began in residency, when a mentor encouraged her to explore a career in discovery science and take a course in human genetics. During cardiology fellowship, providing care to heart failure patients piqued her interest in studying the genetics of dilated cardiomyopathy, a highly morbid disease process that disproportionately affects minority and vulnerable populations both locally and globally. With Priscilla Hsue, M.D., she will investigate the prevalence and underlying genetic and environmental risk factors leading to the development of methamphetamine-associated heart failure.
Ophelia Yin, M.D. (UCSF)
Fellow, Division of Maternal-Fetal Medicine
Yin's work with research mentors in college, medical school, and residency inspired her to harness the power of translational science in improving patients' lives. Coming into the field of high-risk obstetric medicine, she was struck by the lack of understanding of physiologic processes such as labor and pathological conditions in pregnancy, and the resulting paucity of preventative measures or treatments. Working with Marina Sirota, Ph.D., and Yalda Afshar, M.D., Ph.D., she plans to utilize publicly available omic datasets to understand the pathophysiology of endothelial cells in placentation disorders, specifically preeclampsia and placenta accreta, and expand into validation and drug discovery.