The CZ Biohub Rapid Response Team provides resources for training, tools, and technologies to help support sustainable scientific platforms in laboratories around the world.
Our Mission
We are working to cultivate global equity in basic and translational research for improved surveillance and response to emerging infectious diseases within underserved geographies.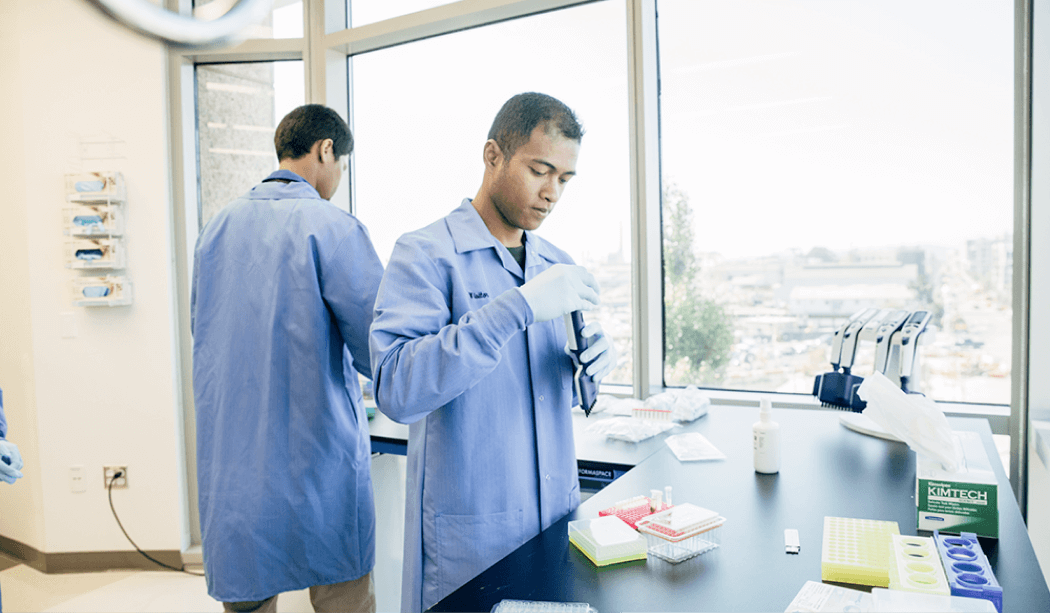 Malagasy researchers learning next generation sequencing techniques at the CZ Biohub as part of a collaboration with the Rapid Response Team.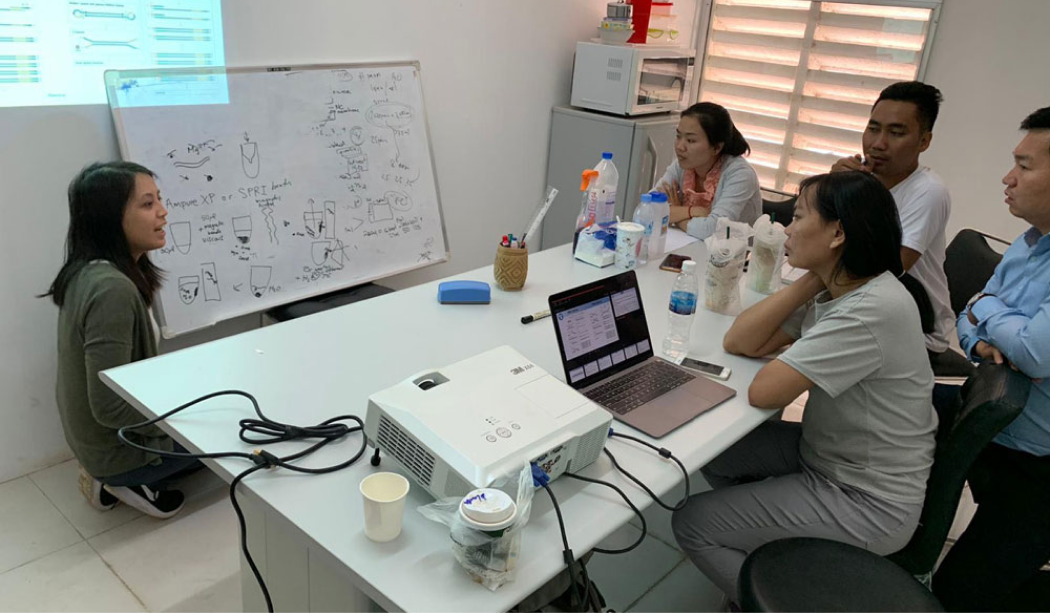 Rapid Response Scientist Vida Ahyong visiting researchers in their lab in Cambodia and reviewing next-generation sequencing protocols.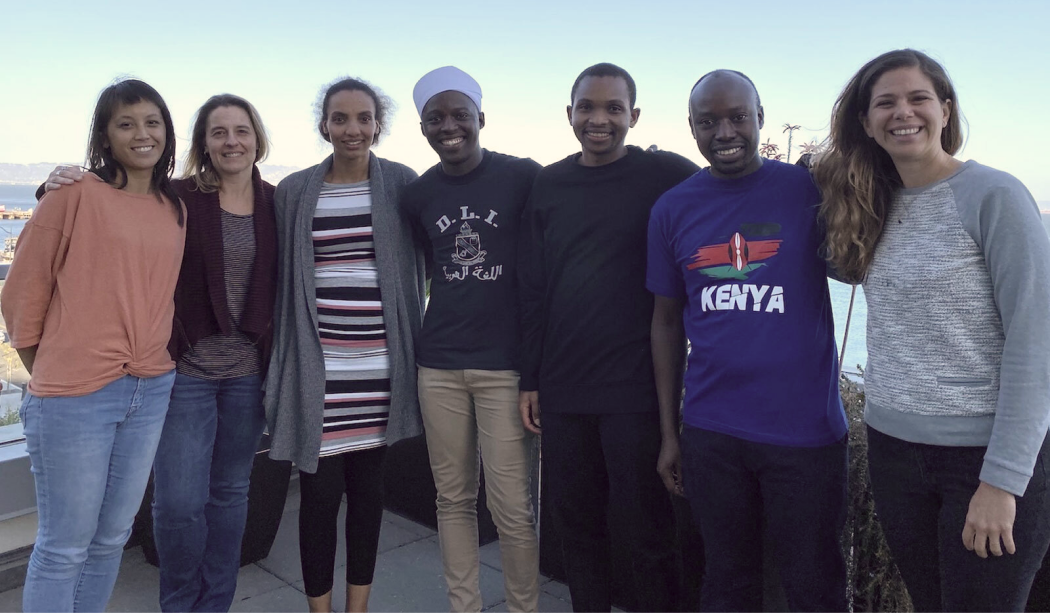 Kenyan researchers at CZ Biohub in San Francisco. The team spent six weeks learning next-generation sequencing skills through a collaboration with the Rapid Response Team.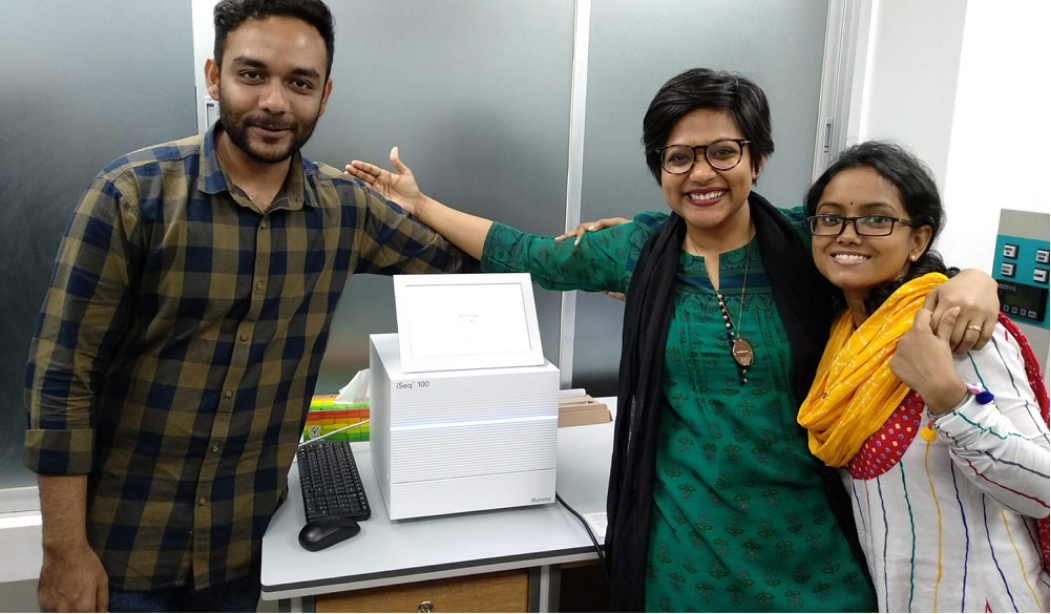 Bangladeshi scientists with their lab's first benchtop sequencer, which enabled their research team to sequence patient samples and analyze the resulting data within their home country.
Our Resources
The Rapid Response Team provides metagenomics (mNGS) training and support to groups all over the world. Here you will find mNGS protocols and training materials that were developed in collaboration with the Genomics Team at CZ Biohub and the IDseq team at the Chan Zuckerberg Initiative.
Lab Protocols
Metagenomic next-generation sequencing (mNGS) protocols.

LEARN MORE

SARS-CoV-2 metagenomic sequencing by spiked primer enrichment (MSSPE), library prep protocol.

LEARN MORE

SARS-CoV-2 ARTIC sequencing using Illumina, library prep protocol.

LEARN MORE
Rapid deployment of SARS-CoV-2 testing: the CLIAHUB.
Crawford ED, Acosta I, Ahyong V, et al. PLoS Pathog. 2020 Oct 28;16(10):e1008966. doi: 10.1371/journal.ppat.1008966. eCollection 2020 Oct. PMID: 33112933
PUBMED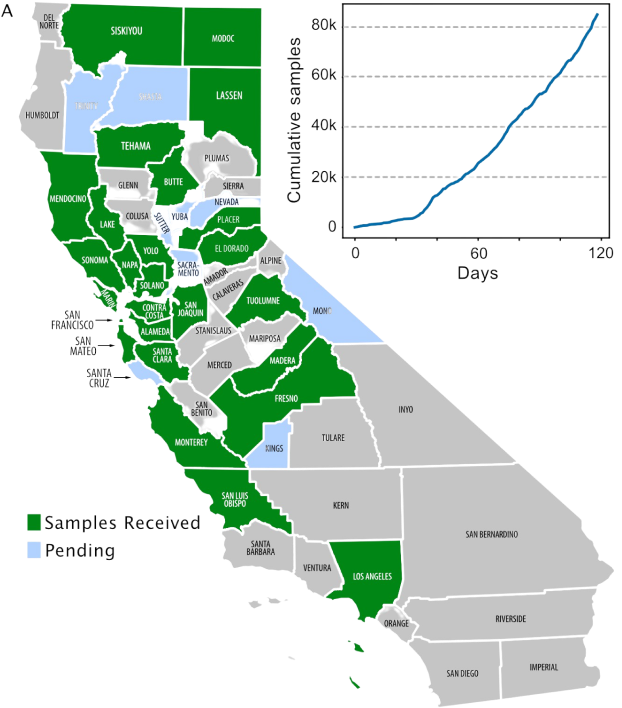 Identification of a polymorphism in the N gene of SARS-CoV-2 that adversely impacts detection by RT-PCR.
Vanaerschot M, Mann SA, Webber JT, Kamm J, Bell SM, Bell J, Hong SN, Nguyen MP, Chan LY, Bhatt KD, Tan M, Detweiler AM, Espinosa A, Wu W, Batson J, Dynerman D; CLIAHUB Consortium, Wadford DA, Puschnik AS, Neff N, Ahyong V, Miller S, Ayscue P, Tato CM, Paul S, Kistler A, DeRisi JL, Crawford ED. J Clin Microbiol. 2020 Dec 17;59: doi: 10.1128/JCM.02369-20. PMID: 33067272
PUBMED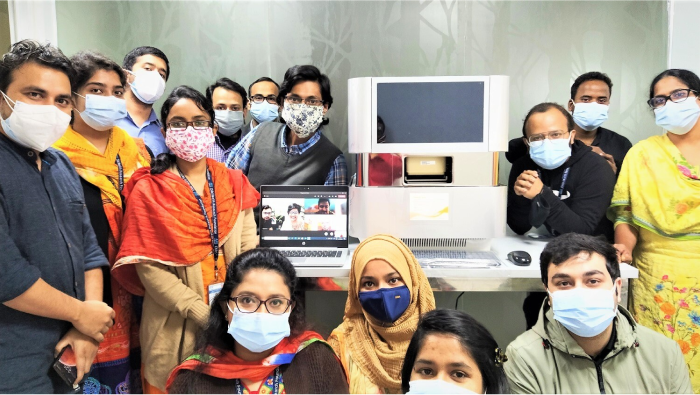 Partner Highlight: Building up their pipeline!
December 22, 2020
Congratulations to the lab team at the Child Health Research Foundation (CHRF) in Dhaka, Bangladesh for receiving their brand new sequencer!
The team at CHRF was one of the first lab groups to come to CZ Biohub in San Francisco for hands-on training in metagenomic sequencing (mNGS). Since then, we have seen CHRF soar to new heights as they put mNGS to work to help address a wide variety of public health, questions from identifying the underlying causes of pediatric meningitis, to performing genomic epidemiology during an outbreak of Dengue virus. CHRF also became the first group in Bangladesh to sequence whole genomes of SARS-CoV-2 early on in the pandemic – using only a small portable sequencer! Keep up the good work!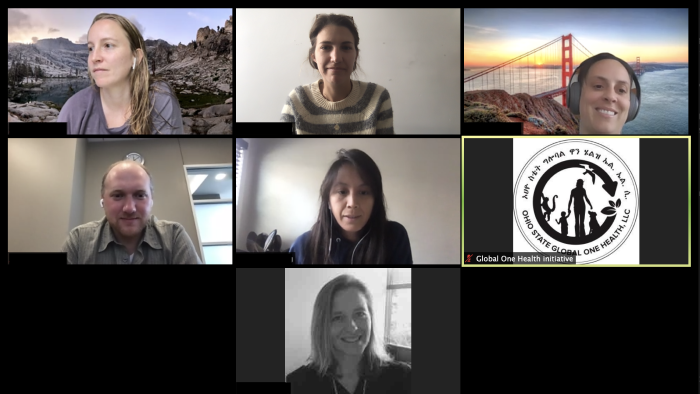 Stay calm and keep training!
December 16, 2020
We were thrown a curve ball in 2020, but didn't let the pandemic stop us from our training activities. We participated in a number of online courses this year – and one particular highlight was virtually traveling to eastern Africa to conduct a course in genomics and bioinformatics. During our week-long course CZ Biohub Rapid Response teamed up with colleagues at the Chan Zuckerberg Initiative to introduce the use of next-generation sequencing and analytical tools for studying the cause, source, and dynamics of infectious disease, and for utilization in disease outbreak response efforts.
This class was part of the Global One Health Summer Institute, which is organized and hosted by our collaborators in the Global One Health Initiative at The Ohio State University and includes a number of courses run by a large variety of institutions from around the world. This year's Summer Institute reached 1,200 trainees from 43 countries!