Stephen Quake Named New Head of Science at the Chan Zuckerberg Initiative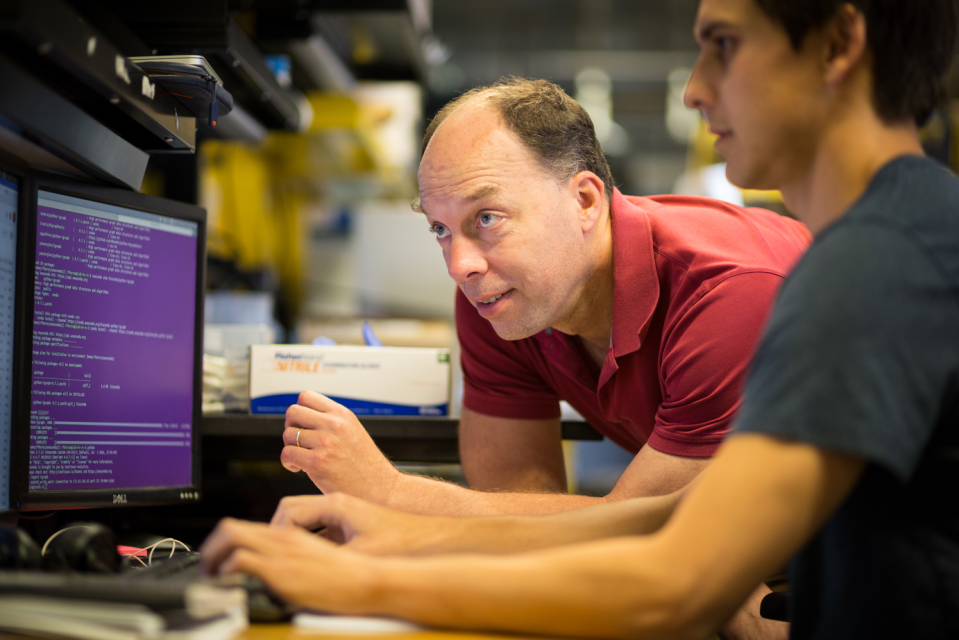 REDWOOD CITY, CA. (June 23, 2022) — Today, the Chan Zuckerberg Initiative (CZI) announced that acclaimed scientist Stephen Quake will be CZI's new Head of Science. This news follows Cori Bargmann's decision to step down from her role as Head of Science to return to her lab at The Rockefeller University.
"I'm thrilled to step into this new role," said Quake. "The team at CZI has built a strong foundation of science programs with a rich track record of funding great science, doing research that can't be done in conventional environments, and building hardware and software tools that are accelerating the pace of science. I look forward to working with the team in this next phase of our work and I'm grateful to Cori for her incredible leadership over these past six years."
Quake, who transitions into his new role on July 18,  is the Lee Otterson Professor of Bioengineering and professor of applied physics at Stanford University. He has received numerous awards for his discoveries and has been elected to several scientific honorary societies, including the National Academy of Sciences, the National Academy of Engineering, the National Academy of Medicine, and the National Academy of Inventors.  He was co-president of the Chan Zuckerberg Biohub in San Francisco since its inception in 2016 and was most recently president of the CZ Biohub Network. 
As part of this transition, Quake will take on an expanded role, overseeing a shared, comprehensive strategy across CZI's science program and technology teams, the CZ Biohub and CZ Biohub Network, and the newly announced Chan Zuckerberg Institute for Advanced Biological Imaging.
"We're excited to welcome Steve into this new role and grateful to Cori for the guidance and leadership she provided to our team over the past six years,"  said CZI Co-Founder and Co-CEO, Mark Zuckerberg. "As we move toward our 10-year goal of supporting science and building tools to measure human biology in action—and our ultimate goal of curing, preventing, or managing all disease—Steve's scientific and engineering background make him the right person to lead this next phase in our work."
"Steve's research covers many areas of biophysics, genomics and biotechnology," said CZI Co-Founder and Co-CEO, Priscilla Chan. "He has invented many measurement tools for biology, including new DNA sequencing technologies that have enabled rapid analysis of the human genome, and microfluidic automation that lets scientists isolate individual cells and decipher their genetic code. He has developed noninvasive blood tests to detect premature births, genetic disorders like Down Syndrome, and organ transplant rejection. Most recently, he led the creation of the Tabula Sapiens, a landmark multi-organ cell atlas and a major contribution to the global Human Cell Atlas project that is already having a significant impact across biology. We're thrilled that Steve will be taking on this expanded role as we work to advance research and develop technologies to observe, measure, and analyze any biological process within the human body."
Cori Bargmann, who initiated the Head of Science role in 2016, will remain with CZI as a "Distinguished Fellow and Head of Science Emerita" until the end of this year when she will return to her lab at The Rockefeller University full-time and join CZI's Scientific Advisory Board.
"Leading CZI's science work has been a fantastic privilege," said Bargmann. "Over the past six years, we've developed innovative science programs in Single Cell Biology, Imaging, Open Science, Neurodegeneration, and Patient-Driven Research, awarded over $1 billion in research grants, created critical open-source software tools to benefit the entire community, and learned how to collaborate deeply across science and technology. I expect the science programs, technology, and teams to flourish under Steve's leadership, aligned with the new institutes, and I look forward to staying connected as a member of CZI's Scientific Advisory Board. I'm especially grateful to Priscilla and Mark for putting their trust in me during these past six years—it has been the opportunity of a lifetime."

"Mark and I cannot thank Cori enough for her leadership over the past six years," said Priscilla Chan. "She hooked and inspired us by the power of science. The success of this team and its portfolio of work are largely due to Cori's leadership, and for that, we will always be grateful. We look forward to working alongside her as a member of our Scientific Advisory Board and being able to call her a friend for years to come."
Contact:
Chan Zuckerberg Initiative, CZ Biohub
Jeff MacGregor, + 1 650-304-9728
jmacgregor@chanzuckerberg.com
###