Chan Zuckerberg Biohub (CZ Biohub) is an independent, nonprofit research organization. Our mission is to advance our understanding of the mechanisms of disease and develop new technologies that will lead to actionable diagnostics and effective therapies. We believe in challenging traditional scientific approaches and inventing the future of life science research. Intramural research programs in cell biology and infectious disease are driven by small, collaborative and innovative groups. Our efforts are bolstered by platforms in Data Science, Genomics, Mass Spectrometry, Computational Microscopy, and Bioengineering that drive technological innovation in these areas. In addition, the CZ Biohub Investigator Program funds outstanding scientists, engineers, and technologists from UC Berkeley, Stanford University, and UCSF as they pursue their riskiest and most exciting ideas in the fight to end human disease.
The increasing complexity of biomedical research often requires a collaborative and/or interdisciplinary approach. CZ Biohub seeks to attract and support outstanding early-stage postdoctoral fellows and to provide unique training opportunities in interdisciplinary and/or collaborative research. Successful CZ Biohub Collaborative Postdoctoral Fellows will leverage the unique research and technological capabilities of CZ Biohub and its relationship with outstanding faculty at our partner institutions, UC Berkeley, Stanford, and UCSF, to take on difficult biomedical research challenges.
Postdoctoral fellows will be jointly mentored by a researcher at CZ Biohub and a faculty member at any of our partner institutions, who need not be CZ Biohub Investigators. Prospective fellows and their mentors must develop a collaborative research proposal that leverages expertise from and involves training opportunities in both mentors' laboratories.
Successful fellows will be positioned to develop their own independent research projects and encouraged to apply for transitional research grants (e.g., NIH K99/R00 and others) to launch their own careers. Realizing that this takes time, postdoctoral fellows will receive initial funding for 2 years that is renewable for an additional 1 to 3 years, contingent on fellow performance, the impact of the collaboration, and the fellow's progress towards independence.
Applications will be accepted on a rolling basis with no fixed deadline. We intend to fund 3 to 5 fellows each year, ultimately creating a steady-state contingent of 16 CZ Biohub Collaborative Postdoctoral Fellows. We strongly encourage applications from individuals who identify as being from backgrounds underrepresented in the biomedical sciences.
Prospective fellows must identify at least one mentor at CZ Biohub and one from a partner university. Names and research interests of CZ Biohub researchers, together with descriptions of collaborative research opportunities, can be found below. As the number of researchers at CZ Biohub is far fewer than at our partner institutions, it is recommended that prospective applicants start by first identifying a CZ Biohub mentor, who can help identify potential collaborators. Prospective applicants who already have a faculty mentor at UC Berkeley, Stanford, or UCSF are also welcome to apply after identifying a CZ Biohub researcher mentor. (See eligibility details below.)
Fellowships will initially be awarded for 2 years. Fellowships are renewable for 1 to 3 additional years depending on fellow performance, the impact of the collaboration, and the fellow's progress towards independence. Funding will be terminated after 5 years post-Ph.D.
While funded by CZ Biohub, postdoctoral fellowships will be administered through the partner universities. Thus, fellows will be university employees subject to the respective campus employment policies.
STIPEND & EXPENSE ALLOWANCE
Annual stipend/salary will be $75,000. An additional institutional allowance of $20,000 will be provided to support medical and other applicable benefits, and to cover infrastructure charges of up to 4.5%. A discretionary budget of $5,000 will also be provided to the fellow for conference travel and other professional expenses.
Fellows must be within 2 years of receiving the M.D. and Ph.D., or (M.D./Ph.D.) degree prior to the start of the fellowship. Applications can be made prior to degree completion, but funding will not commence until after completion of the Ph.D., M.D. or M.D./Ph.D. Applicants need not be U.S. Residents or Citizens, but they will need to obtain the appropriate international visas from the sponsoring university.
Applications will be assessed based on the following criteria:
The qualifications of the applicant (past accomplishments and potential for future success).
The quality of the proposed research (potential impact, innovation, requirement for and nature of the collaboration, and experimental strategy and design).
Mentors' plans for career training, mentorship, and effective collaboration.
Before you apply, you must:
Identify and contact a mentor who is a group or platform leader at CZ Biohub.
Identify and contact a collaborator who is a faculty member at UCSF, UC Berkeley, or Stanford.
Discuss and define a project with both mentors that requires collaboration between their two laboratories.
(Note that these requirements can be fulfilled in any order. For example, an applicant might have a specific project in mind that would benefit from such a collaboration, or either the mentor at the CZ Biohub or the partner university might define a collaborative project that matches the applicant's interests.)
There is no fixed application deadline. Applications will be accepted on a rolling basis, until all 3 to 5 slots are filled in a given year. While an announcement will be made when all slots are filled for a given year, potential applicants should contact CZ Biohub (postdoctoralfellowship@czbiohub.org) to confirm availability of funds. Applications will also be accepted for deferred funding. Funding decisions will be rendered within 2 months of receipt of a completed application. Fellowships must begin within 6 months of notice of award.
The following application materials should be uploaded here.
From the applicant:
Abstract/summary of proposed collaboration (limit 400 words).
Statement of how applicant's background and past experiences have shaped their approach to science (limit 1 page, 11-point Arial font).
Proposal (maximum 4 pages, including figures and essential references, 11-point Arial font), containing the following elements:

Overall objectives, rationale, and significance.
Justification of the need for complementary expertise provided by the two labs.
Specific aims and approach.
Potential impact of the research.

Applicant's CV.
Brief summaries (150 words each) and PDFs of 1 to 3 of the applicant's most significant papers.
Two to 3 letters of recommendation; ideally one coming from your Ph.D. mentor.
From the mentors:
Mentorship plan (1 to 2 pages) jointly written by the two advisors that describes:

How and why the collaboration was initiated.
Details of where the research and training will occur, which must involve significant presence at both sites.
A training, career development, and mentorship plan for the applicant, including his/her pathway to independence and methods of communication and integration between labs.

Mentors' NIH Biosketches.
Apply to Collaborative Postdoctoral Fellowship Program
Apply Now
Group & Platform Leaders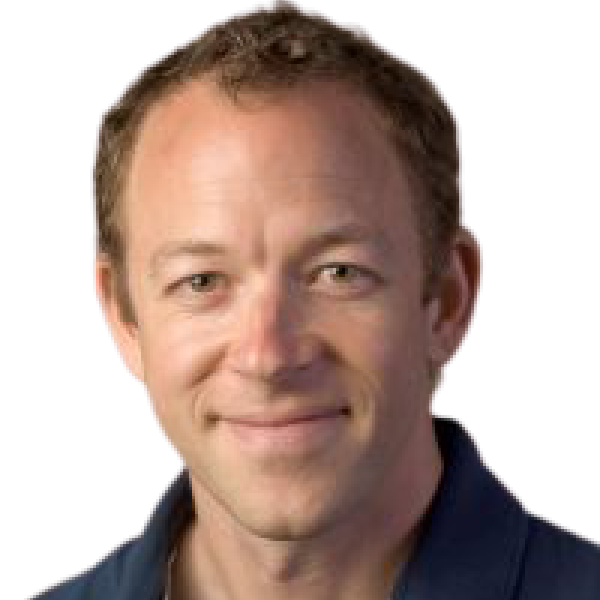 JOSH ELIAS, PH.D.
Platform Leader, Mass Spectrometry
Research Interests
Antigen presentation; adaptive immunity; cancer; infection; post-translational modifications
Research Approaches
Mass spectrometry; proteomics; metabolomics; cell biology; immunology; high-throughput immunoprecipitation; computational biology
Collaboration Opportunities
Computational pipeline development; data mining; single-cell proteomics; mouse models of antigen responses; clinical specimens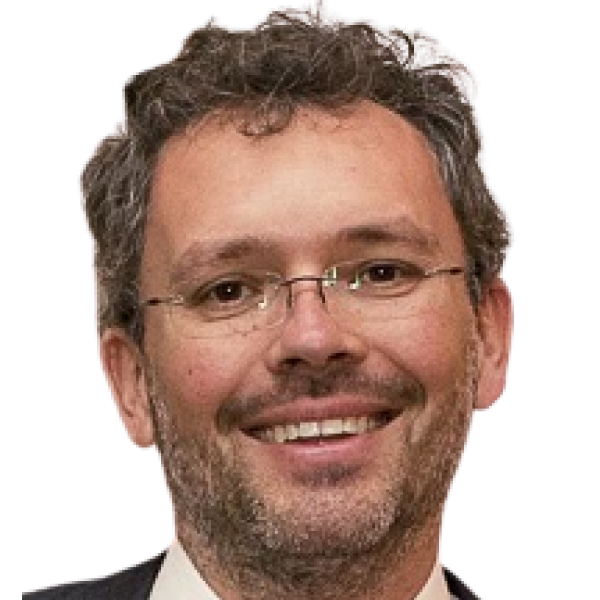 RAFAEL GÓMEZ-SJÖBERG, PH.D.
Director of Bioengineering
Research Interests
Bioinstrumentation; lab automation
Collaboration Opportunities
Microfluidics and microfabrication; machine learning; imaging; sensors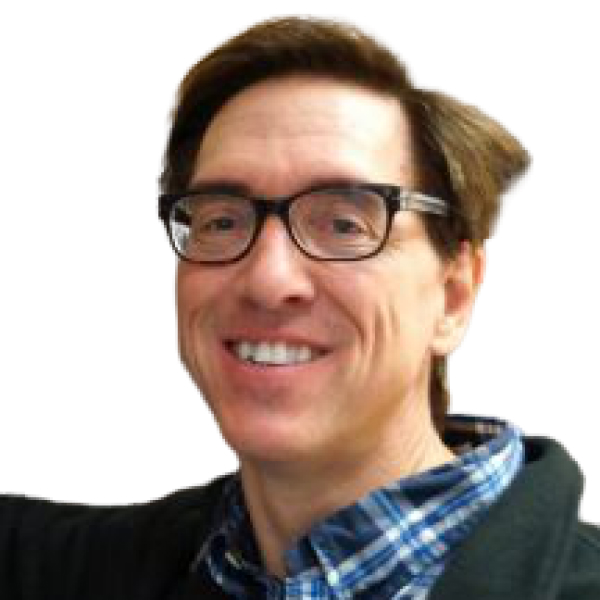 GREG HUBER, PH.D.
Group Leader, Theory Group
Research Interests
Physical and/or statistical modeling of complex behaviors at multiple scales (subcellular, cellular, developmental, mechanical, epidemiological, and evolutionary)
Research Approaches
Computation, mathematics and physics; modeling via Monte-Carlo and MD simulations; statistical mechanics PDEs
Collaboration Opportunities
Computational and mathematical modeling; statistical and image analysis; theoretical biophysics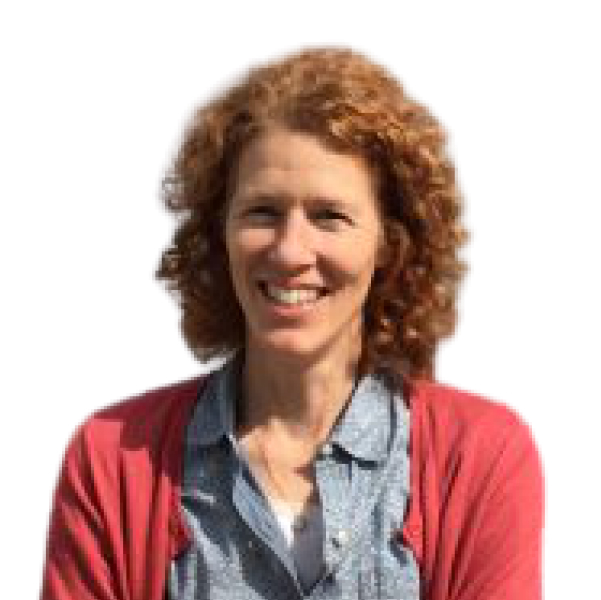 AMY KISTLER, PH.D., M.P.H.
Group Leader, Infectious Disease Initiative
Research Interests
Viral genomics; systems virology; emerging infectious diseases; disease ecology; viral pathogen discovery; direct-acting antiviral drug discovery
Research Approaches
Metatranscriptomics; modular cloning; synthetic biology; RNA and protein biochemistry
Collaboration Opportunities
Multi-omic and systematic analysis of host factors required for viral replication; genetic and chemical screens; biophysical, biochemical, and structural approaches towards a mechanistic understanding of viral replication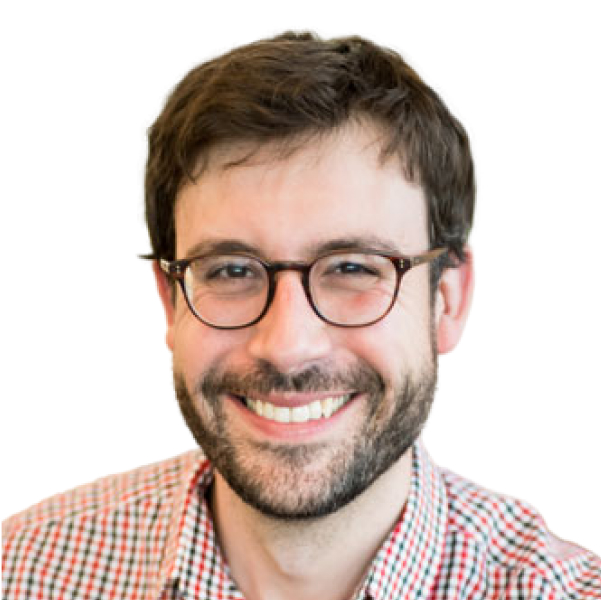 MANUEL LEONETTI, PH.D.
Group Leader, Cell Atlas Initiative
Research Interests
Intracellular architecture; systems biology; endo-membrane system; open science and data sharing
Research Approaches
Genome engineering; live-cell microscopy; proteomics; high-throughput screening; data science
Collaboration Opportunities
Network biology; host-pathogen interactions; super-resolution and electron microscopy; cell culture-based disease models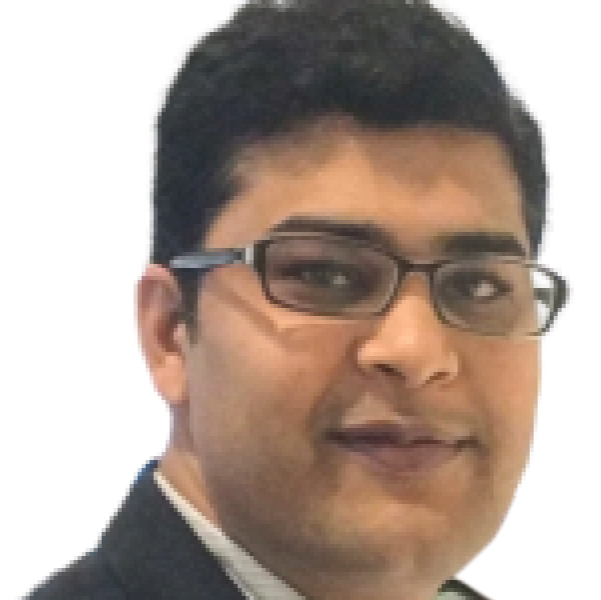 SHALIN MEHTA, PH.D.
Platform Leader, Computational Microscopy
Research Interests
Light-matter interactions; computational microscopy; quantitative biology
Research Approaches
Optical design; inverse algorithms; multi-modal biological measurements; deep learning
Collaboration Opportunities
Pathology; host response to infection; biology of primary human cells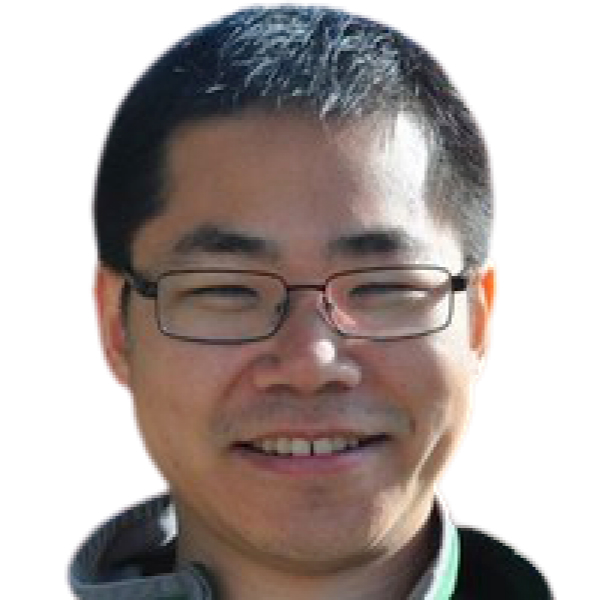 JOHN PAK, PH.D.
Senior Scientist, Protein Sciences, Infectious Disease Initiative
Research Interests
Antigen design; antibody characterization (monoclonal, polyclonal, fragment, bi-specific); high-throughput protein production and purification
Research Approaches
Biochemistry; biophysics; structural biology
Collaboration Opportunities
Directed evolution; in-silico protein design (e.g., Rosetta); virtual screening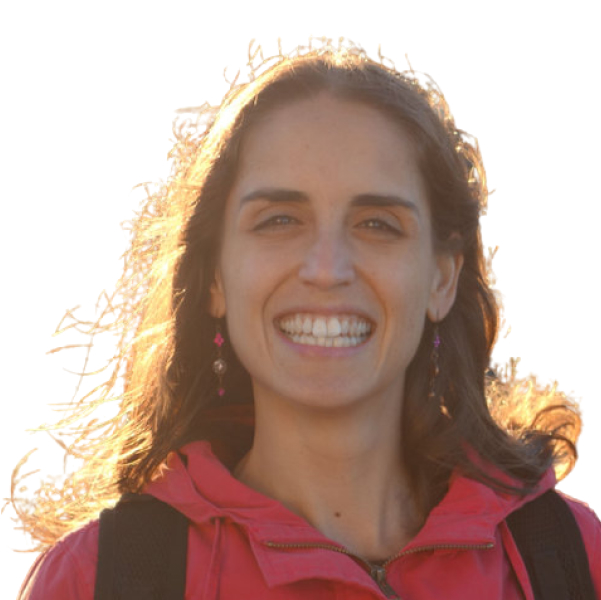 ANGELA PISCO, PH.D.
Team Lead and Senior Data Scientist
Research Interests
Whole organism cell atlas; single-cell transcriptomics; cellular-identity
Research Approaches
Computational biology; next-generation sequencing
Collaboration Opportunities
Machine learning; computational biology; cell atlas of tissues and organisms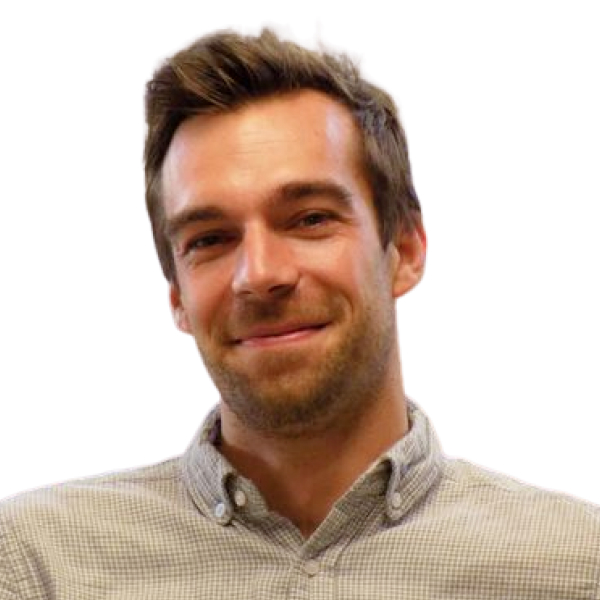 ANDREAS PUSCHNIK, PH.D.
Biohub Fellow, Infectious Disease Initiative
Research Interests
Virus-host interactions (DNA and RNA viruses); cellular response to viral infections; viral replication complexes
Research Approaches
Genetics; CRISPR screens; cell engineering; cell biology
Collaboration Opportunities
Biochemistry; structural biology; proteomics; molecular virology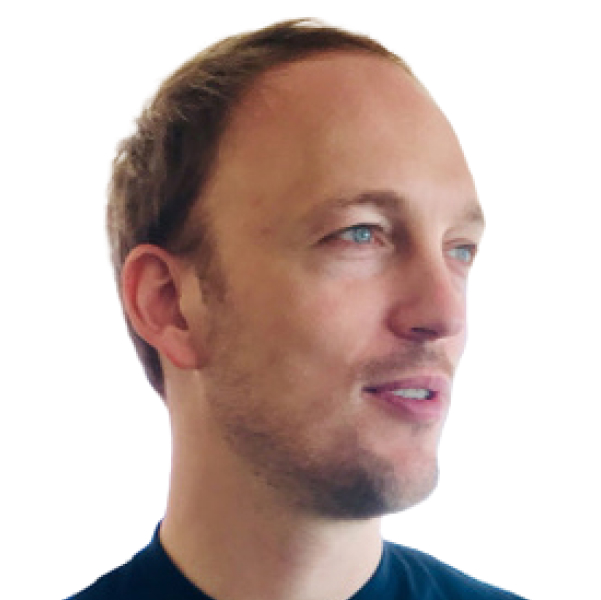 LOÏC ROYER, DR. RER. NAT.
Group Leader, Cell Atlas Initiative
Research Interests
Developmental and regenerative biology; advanced microscopy; image processing; image analysis
Research Approaches
Zebrafish transgenesis; photo-manipulation; lightsheet microscopy; adaptive imaging, smart microscopy; nD image visualization; deep learning; image restoration; machine learning
Collaboration Opportunities
Single-cell sequencing; bioinformatics; fluorescent reporters and sensors; CRISPR-based molecular tools; computational microscopy; computer vision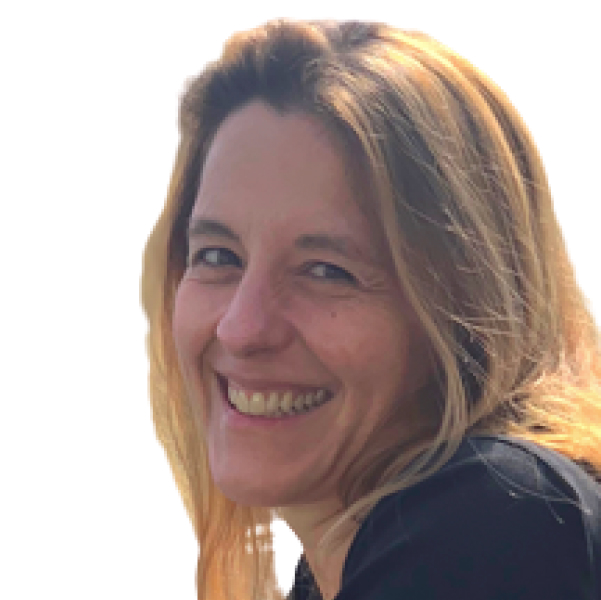 CRISTINA M. TATO, PH.D., M.P.H.
Director of Rapid Response, Infectious Disease Initiative
Research Interests
Global health; disease outbreak response and management; neglected infectious diseases
Research Approaches
One Health; next-generation sequencing; epidemiology; immunology
Collaboration Opportunities
Computational analytics for rapid assessment of novel pathogens; development of low-cost research tools and therapeutics
General
WHAT IS CZ BIOHUB?
CZ Biohub is an independent, nonprofit medical research organization collaborating with the University of California, Berkeley, Stanford University, and the University of California, San Francisco to harness the power of science, technology, and human capacity to cure, prevent, or manage all disease during our children's lifetime.
WHAT FIELDS OF RESEARCH ARE SUPPORTED BY THE FELLOWSHIP?
The fellowships will support collaborations in any area of biomedical research and/or technology development, including but not limited to cell biology, infectious disease, systems biology, genomics, computational modeling, bioengineering, microscopy, data sciences and bioinformatics, and mass spectrometry.
WHAT MAKES THE CZ BIOHUB POSTDOCTORAL FELLOWSHIP UNIQUE?
Biomedical research is increasingly complex and requires interdisciplinary collaboration, which is uniquely supported by these fellowships. Tackling difficult and risky problems also requires time, hence these fellowships are renewable for up to 5 years. Finally, they provide an opportunity to work in two environments, a traditional academic laboratory and a non-traditional, highly innovative private research institute.
IS THE CZ BIOHUB POSTDOCTORAL FELLOWSHIP PROGRAM NEW, AND WHY WAS IT STARTED?
The CZ Biohub Postdoctoral Fellowships were started to enhance collaborative interactions between, and to leverage the unique strengths and resources of both, CZ Biohub and its partner universities.
Mentors
IS IT POSSIBLE TO HAVE JUST ONE MENTOR?
No. You must identify mentors at both CZ Biohub and one of its partner universities. The project must involve a purposeful collaboration between both labs.
IS IT POSSIBLE TO HAVE MORE THAN TWO MENTORS?
Yes. We encourage interdisciplinary collaborations; however, the research and mentorship plan should clearly describe how the collaboration will be conducted.
IS IT POSSIBLE TO HAVE BOTH MY MENTORS BE FROM A UNIVERSITY AND NOT INCLUDE ONE FROM CZ BIOHUB?
No. At least one of your mentors must be a current CZ Biohub researcher.
WHAT IF ONE OF MY MENTORS LEAVES THE PARTNER UNIVERSITY OR CZ BIOHUB DURING MY FELLOWSHIP? IS IT POSSIBLE TO START IN ONE LAB AND FINISH IN ANOTHER?
While one of your mentors must be a current CZ Biohub researcher, possible transfers would be considered on an individual basis and decisions rendered on the ability to meaningfully continue the collaboration.
CAN I CHANGE MENTORS DURING THE FELLOWSHIP IF THE MENTOR RELATIONSHIP IS NOT WORKING OUT?
Yes, with approval from the CZ Biohub grant administrators and provided that a purposeful collaboration with a CZ Biohub researcher continues.
CAN I CHOOSE A MENTOR AT AN INSTITUTION OUTSIDE THE BAY AREA?
Mentors must be based at one of CZ Biohub's three collaborating campuses (Stanford University, UCSF, or UC Berkeley) and in one of the intramural research labs at CZ Biohub.
IS IT POSSIBLE TO HAVE A CAMPUS MENTOR WHO IS AN HHMI INVESTIGATOR?
CZ Biohub would support this, but the decision is up to HHMI.
Duration of Fellowship
CAN AN EXCEPTION BE MADE FOR AN INITIAL AWARD PERIOD OF MORE THAN 2 YEARS?
No, but fellowships are renewable after two years. Applications for renewal should be made 4 months before the first term expires.
CAN AN EXCEPTION BE MADE FOR FUNDING A FELLOWSHIP FOR MORE THAN 5 YEARS POST DEGREE?
Yes, under exceptional circumstances (e.g., personal or family leave).
WHAT CIRCUMSTANCES COULD TERMINATE THE INITIAL 2 YEAR AWARD BEFORE ITS COMPLETION?
Fellowships can be terminated for scientific misconduct or unsatisfactory effort. We expect the projects to be innovative and risky, and this will be taken into account when assessing progress.
Location & Space
HOW WILL IT BE DETERMINED WHERE MY LAB ASSIGNMENT WILL BE? COULD I WORK AT LABS BOTH AT A CAMPUS AND AT CZ BIOHUB?
You will be assigned bench and desk space and have access to equipment at both your campus and CZ Biohub. Indeed, you are expected to have a meaningful presence at both locations. Where you primarily work will depend on the nature of the research.
SINCE MY CAMPUS MENTOR WOULD BE AT ONE PARTNER INSTITUTION, WOULD I ALSO BE ABLE TO COLLABORATE WITH LABS AT THE OTHER PARTNER UNIVERSITIES? MY CAMPUS MENTOR IS AT UC BERKELEY, BUT I WOULD ALSO LIKE TO COLLABORATE WITH A LAB AT UCSF.
Yes. We encourage all collaborative efforts that advance the research.
Stipend & Expense Allowance
IS THE STIPEND FIXED AT $75,000 REGARDLESS OF WHETHER THE APPLICANT IS JUST STARTING AS A POSTDOC VS. ALREADY TWO YEARS INTO A FELLOWSHIP?
Yes, the stipend, which is generous relative to other competitive fellowships, is fixed. However, we will monitor its value to ensure that it remains competitive relative to other fellowships.
IS IT POSSIBLE TO RECEIVE AN INITIAL STIPEND OF MORE THAN $75,000?
No.
WILL THE FELLOWSHIP COVER MY MEDICAL BENEFITS?
Yes, an allowance will be provided to the institution with the mandate to cover medical and other applicable benefits.
DOES THE FELLOWSHIP COVER INSTITUTIONAL OVERHEAD EXPENSES?
Infrastructure expenses of up to 4.5% can be extracted from the institutional allowance provided.
WILL THE $75,000 STIPEND BE INCREASED DURING THE FELLOWSHIP YEARS?
Possibly, depending on a review of the stipend relative to other fellowship opportunities.
WHILE ON THE FELLOWSHIP WILL I BE ALLOWED TO RECEIVE SALARY INCOME FROM OTHER SOURCES?
Yes, but only with permission from mentors and as long as it does not affect your ability to commit 100% effort to this collaboration.
ARE THERE RESTRICTIONS ON HOW THE EXPENSE ALLOWANCE CAN BE USED? 
The allowance must be used for research-specific purposes, which can include one personal computer, supplies, travel, conference fees, etc.
IF THE EXPENSE ALLOWANCE IS USED TO PURCHASE EQUIPMENT, SUCH AS A COMPUTER, DOES THE FELLOW OWN THE EQUIPMENT?
These policies are set by the host institution.
Eligibility
MUST I COMPLETE MY PH.D., M.D. OR M.D./PH.D. BEFORE I APPLY?
No, but you must complete your degree before the fellowship can start. This must occur within 6 months of a successful application.
WHAT IS CONSIDERED TO BE THE DATE OF DEGREE COMPLETION?
The day the thesis is defended is considered the date of the Ph.D. For an M.D. it is the date the degree is formally awarded.
MY DEGREE IS FROM AN INSTITUTION OUTSIDE THE U.S. IS THAT AN ISSUE FOR ELIGIBILITY?
No, as long as it is an academically recognized institution.
AM I ELIGIBLE TO APPLY IF I AM ON A VISA?   
Yes, provided that the university continues to sponsor your visa as part of your employment and the visa remains valid for the entire fellowship period.
AM I ELIGIBLE TO APPLY IF I AM NOT A U,S. RESIDENT OR CITIZEN?
Yes, but you will have to obtain a J1 (or other) visa through the sponsoring university before the award can begin.
DURING THE FELLOWSHIP WOULD I BE ALLOWED TO COLLABORATE WITH INDUSTRY?
Yes, with the appropriate collaborative agreements in place, which must be reviewed by both CZ Biohub and your host institution.
IF I'M ALREADY A POSTDOCTORAL FELLOW AT UC BERKELEY, STANFORD OR UCSF AND IDENTIFY A CZ BIOHUB COLLABORATOR, AM I ELIGIBLE TO APPLY?
Yes, provided you are within 2 years of obtaining your degree.
THE WEBPAGE SAYS APPLICATIONS WILL BE ASSESSED BASED ON PAST ACCOMPLISHMENTS. I HAVE AN M.D. AND ALL MY EXPERIENCE IS CLINICAL WITH NO RESEARCH EXPERIENCE. HOW WILL MY ACCOMPLISHMENTS BE CONSIDERED?
Applicants are expected to have some research experience, either during electives or prior to obtaining your M.D. degree.  Letters of recommendation should describe the applicant's preparation and potential for research training.
I AM AN M.D. WITH A CLINICAL PRACTICE. WILL I BE ALLOWED TO CONTINUE MY CLINICAL WORK IF I AM ACCEPTED AS A POSTDOCTORAL FELLOW?
No. You must commit 100% effort to this collaboration.
WHAT IS THE POLICY REGARDING ELIGIBILITY OF POSTDOCS WHO CURRENTLY HAVE SOME ADMINISTRATIVE OR SERVICE RESPONSIBILITIES? IS THERE A MINIMUM LEVEL OF EFFORT THAT NEEDS TO BE COMMITED TO RESEARCH?
Yes. You must commit 100% effort to this collaboration.
Applications
WHEN ARE APPLICATIONS DUE?
Applications will be accepted on a rolling basis with no fixed deadline.
MAY THE PAPERS REQUIRED WITH THE APPLICATION INCLUDE ONE OR MORE DEPOSITED IN A PREPRINT SERVER BUT NOT YET PUBLISHED OR ACCEPTED FOR PUBLICATION?
Yes. Preprints will be considered.
CAN I SEND UPDATES TO MY APPLICATION ONCE SUBMITTED?
Yes. Please be aware that decisions will be made within 1 month of receipt of your application.
Review Process
HOW LONG WILL IT TAKE TO REVIEW AND MAKE A DECISION ON MY APPLICATION?
Fellowships will be reviewed, and decisions made, within 1 month of receipt of the complete application materials.
WHO WILL REVIEW APPLICATIONS?
Applications will be reviewed by experts solicited from amongst current CZ Biohub Investigators, Scientific Advisors, and the CZ Biohub scientific leadership.
WILL APPLICANTS WHO ARE NOT SELECTED BE PROVIDED WITH REVIEWS, SCORES, OR REASONS FOR THE DECISION?
CZ Biohub will inform all applicants of final decisions to award or not award funding, but we will not provide additional information.